Ivanka Trump: My Father Will Change Labor Laws to Benefit Women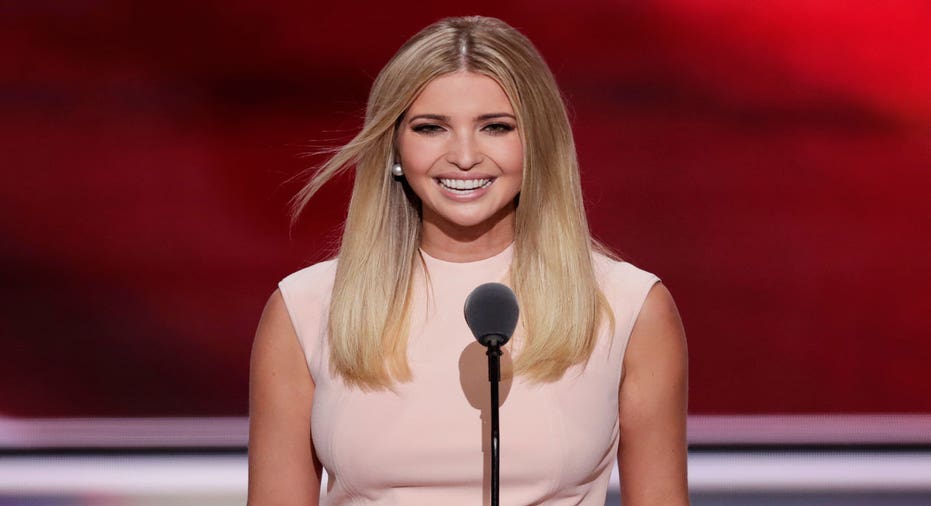 As a working millennial mother of three, Ivanka Trump has her father's ear when it comes to workplace issues, especially for women. Certain labor laws, considered arcane, will change if her father wins the White House, she promised.
"As president my father will change the labor laws that were put in place at a time when women were not a significant portion of the workforce," she said during her speech before the Republican National Convention. "He will focus on making quality childcare affordable and accessible for all," she added.
In addition to holding an executive position at the Trump Organization, she also created her own fashion brand which includes shoes and jewelry. She has also subbed in for her dad on the reality show "Celebrity Apprentice".
Next year, she is set to publish a new book, "Women Who Work: Rewriting the Rules for Success".
A working female earned 79 cents for every dollar earned by men in 2015...
Women make up nearly 50% of the total U.S. workforce yet they still earn less. In 2015, a working female earned 79 cents for every dollar earned by men, according to the Institute for Women's Policy Research.
That divide is felt across professions impacting even lucrative Hollywood paychecks and those of professional athletes.
Earlier this year, several members of the U.S. Women's Soccer team, including goalie Hope Solo considered the best in the world, filed a federal complaint against U.S. Soccer for wage discrimination.