IMF to Europe: Get Your Act Together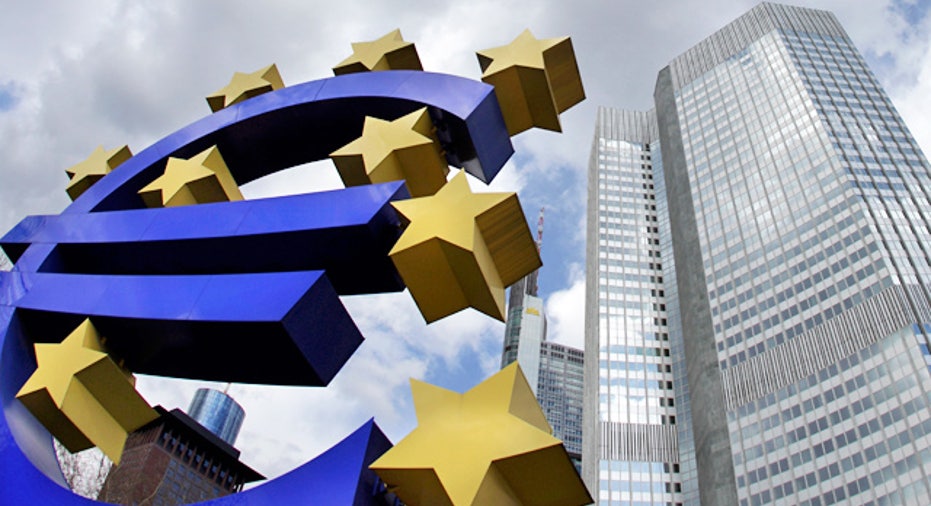 Europe needs to "get its act together" and deal with its worsening sovereign debt crisis, the International Monetary Fund said on Tuesday, warning of the risk of severe repercussions for global growth.
The IMF said both Europe's debt woes and a painfully slow U.S. recovery could undermine global expansion, and it warned that without action those economies could tip back into recession.
The top economist at the global lender, however, singled out Europe as "a major source of worry" as he released the IMF's latest World Economic Outlook report.
"There is a wide perception that policymakers are one step behind markets," IMF chief economist Olivier Blanchard told reporters. "Europe must get its act together," he added.
Investors have questioned Europe's ability to come up with a convincing solution to its festering sovereign debt crisis, which has rattled confidence and roiled financial markets.
The Fund cut its 2011 and 2012 global growth forecast to 4 percent, shaving projections for almost every region of the world and saying risks remained tilted to the downside. Just three months ago it had projected an expansion of 4.3 percent for 2011 and 4.5 percent for 2012.
Finance officials from around the world, who gather in Washington later this week for semiannual meetings of the IMF and World Bank, appear to have no clear road map for how to deal with high debt levels and a fragile global recovery.
The IMF's message to European leaders was that they should do whatever it takes to preserve confidence in national policies and the euro, and it urged the European Central Bank to lower interest rates if risks to growth persisted.
Standard & Poor's on Monday downgraded its ratings on Italy by one notch and kept its outlook on negative in mounting pressure to cut its debt. Greece on Tuesday pledged to shrink the country's public sector to win more loans from international lenders like the IMF.
Greece, which stands at the center of Europe's crisis, is facing increasing pressure from the European Union and IMF to deliver on pledges to slash its deficit.
Senior IMF economist Jorg Decressin told reporters Greece's debt problems were "eminently manageable" and its government was fully committed to staying in the euro zone.
More broadly, he said it was a "crazy proposition" to even talk about a possible break up of the 17-nation currency bloc because European leaders were fully committed to making the euro area work.
Carlo Cotarrelli, the director of the IMF's Fiscal Affairs Department, said there was a political will in Europe to support crisis-hit countries, but that policymakers had failed to properly communicate their strategy.
He said the "cacophony of voices" from different euro zone states had confused markets with mixed messages.
WEAK AND BUMPY RECOVERY
The IMF warned that uncertain politics in the United States could threaten recovery there if needed actions to bolster growth in the near-term were not taken.
It said a failure by Europe and the United States to act forcefully would undermine financial markets, which would lead to a sharp decline in world trade and capital flows and drag down growth in emerging and developing economies.
The fund cut its growth forecast for the euro zone by nearly half a percentage point to 1.6 percent in 2011 and said growth would likely register just 1.1 percent next year.
It cautioned that hasty budget cuts in the United States could further weaken growth, and said the U.S. Federal Reserve should stand ready to ease monetary policy further. The Fed meets on Tuesday and Wednesday and is widely expected to take fresh actions to bolster the U.S. recovery.
The IMF shaved its forecasts for U.S. growth to 1.5 percent for 2011 and 1.8 percent for 2012, down from June projection of 2.5 percent and 2.7 percent, respectively.
Japan's economy was forecast to shrink 0.5 percent this year, not quite as severely as previously thought, but to grow just 2.3 percent in 2012. In June, the IMF said Japan would likely grow 2.9 percent next year.
The IMF also said prospects for emerging market economies were growing more uncertain, although growth would likely remain fairly strong at about 6.4 percent this year, slowing to 6.1 percent in 2012.
Signs of overheating still warranted close attention in emerging market economies, it cautioned. In some countries, higher commodity prices and social and political unrest loomed large, it added.
The fund trimmed its forecasts for China and other emerging Asian economies, in part due to slowing global growth.
It said it expects China's economy to grow 9.5 percent in 2011 and 9.0 percent in 2012. That's down from its June forecasts of 9.6 percent this year and 9.5 percent in 2012.