IIhan Omar called out for 'mind boggling' comments on foreign affairs committee
Rep. Malliotakis says Republicans have the votes to remove Omar from the committee
Republicans have the votes to remove Rep. Ilhan Omar, D-Minn., from the foreign affair committee, according to Rep. Nicole Malliotakis. During an appearance on "Varney & Co" Wednesday, the New York rep slammed Omar over "mind-boggling" comments.
STUART VARNEY ON SPEAKER MCCARTHY'S 'BOLD' ACTION TO KICK SCHIFF, SWALWELL, OMAR OFF COMMITTEES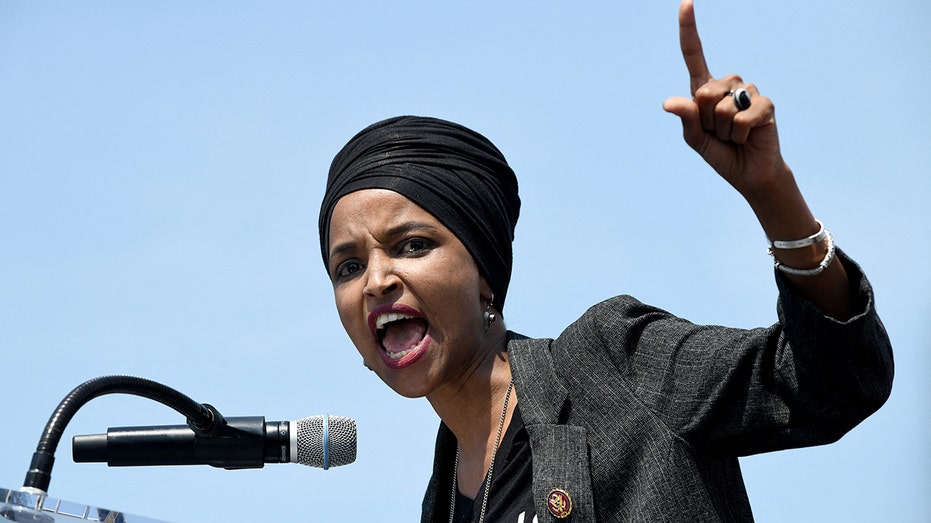 REP. NICOLE MALLIOTAKIS: I believe we do have the votes. The issue is right now we have two members who are not in Washington. So it may be postponed, but I do believe we will have the votes to remove her. And I've made the argument to my colleagues, it's not just the anti-Semitic comments that she's made that we're all aware of. I've been in these foreign affairs meetings where she actually compares Israel and the United States to Hamas and the Taliban. The fact that she can't differentiate between the two is mind boggling. And she's also blamed the United States for the crisis that was created by Hugo Chavez and Nicolas Maduro in Venezuela in their socialist government. So the fact that this woman can't differentiate these things, and she also thinks that the biggest terrorist attack on our soil, 9/11, was just quote, some people did something is very offensive to me as a New Yorker. She should not be representing our nation to foreign governments and that is why she needs to be removed from this committee.