How Trump May Remake the Federal Reserve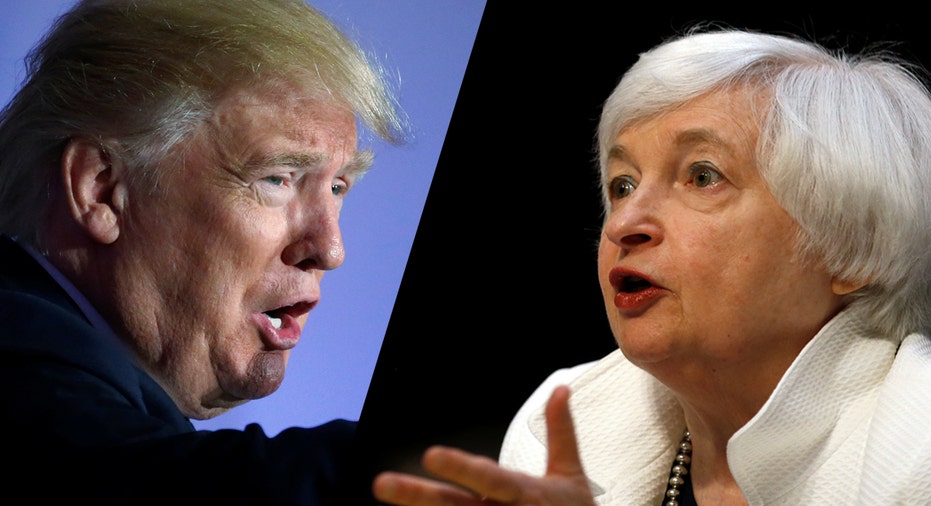 President-elect Donald Trump's verbal bashing of the Federal Reserve, and Chair Janet Yellen, during the campaign over allegedly keeping interest rates low to appease the Obama Administration, may have foreshadowed what will become an unorthodox era for the U.S. central bank.
"It may be far worse than many people expect," warned Sebastian Mallaby, Author The Man Who Knew: The Life & Times of Alan Greenspan during an interview with FOXBusiness.com. "You have to go back a quarter of a century, with George H.W. Bush, for the last time a president criticized the Fed," he notes.
When a president is at odds with the Federal Reserve it can create uncertainty for global financial markets. In Trump's case, his public disdain for the Fed, at least on the campaign trail, is even more noteworthy because he is preparing to fill several vacancies.
"First thing is we do have two positions that we have to fill at the Federal Reserve, two Governors," said Trump's Treasury-pick Steve Mnunchin, who also noted they could fill another post. "One of the very important jobs is a Vice Chair of Bank Supervision that has been open for a while and that will be a big priority of the administration's to recommend someone to Congress to pass," he said during an appearance last month on FOX Business Network's Mornings With Maria.
If Trump's recommendations for the Fed clear Congress it raises a bigger question; how much influence will he have over the central bank and interest rates?
"If the President appoints people who are loyal to the White House then Fed independence means nothing" said Mallaby who points out, "Unlike the Supreme Court the Fed has no such protection, it is just a government agency but has no legal right to independence."
In another twist, the Vice Chair of Bank Supervision is currently being overseen by Fed Governor Daniel Tarullo. Should Trump succeed in filling this spot some speculate that Tarullo will quit.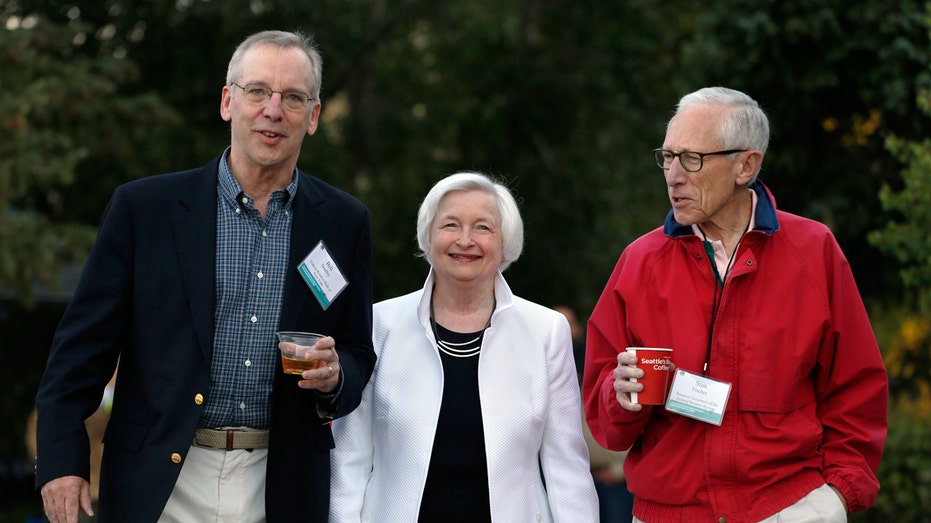 David Wessel, director of the Hutchins Center on Fiscal and Monetary Policy at the Brookings Institution, tells FOXBusiness.com while it is true Trump has a chance to "remake the Fed," it likely won't come for a few years. "The big question will come not when he fills the vacant seats but when he replaces the Chair and Vice Chair."  Yellen has stated she will finish her term which ends in February of 2018, and Vice Chair Stanley Fisher's term ends June of 2018.
Yellen has fiercely defended the Fed in response to Trump's allegations. "I think Congress very wisely established the Federal Reserve as an independent agency in order to insulate monetary policy from short-term political pressures. And I can say emphatically that partisan politics plays no role in our decisions about the appropriate stance of monetary policy," she said during the press conference following the September meeting.
The Federal Reserve is wrapping its final meeting of 2016 on Wednesday, and financial markets are bracing for the first rate increase of the year. With the Trump train full throttle and U.S. stocks hitting fresh records, investors appear comfortable with the incoming administration as well as the current Federal Reserve, despite any friction between the two.
The Federal Reserve declined FOXBusiness.com's request for comment.
Suzanne O'Halloran is Managing Editor of FOXBusiness.com and a graduate of Boston College. Follow her on @suzohalloran.