House Ignores Obama Spending Veto Threat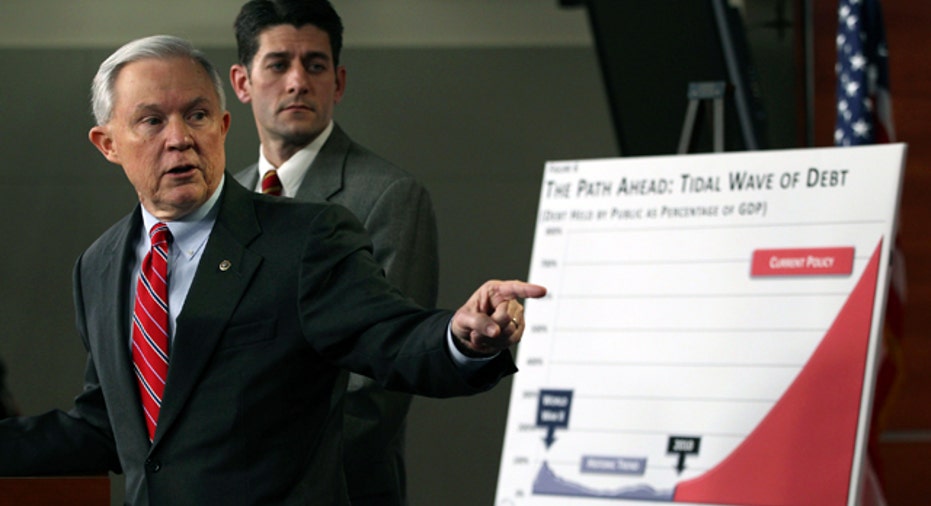 Republicans in the U.S. Congress on Wednesday pressed ahead with legislation to immediately slice $61 billion from domestic programs, but so far showed little appetite for paring one of the biggest chunks of the budget -- military spending.
Despite a veto threat from President Barack Obama and harsh criticism from Senate Democrats, the Republican-controlled House of Representatives was on pace to pass a measure that would cut non-defense spending by 14 percent and approve about $1 trillion to keep federal agencies operating through September.
House Speaker John Boehner has characterized the cuts in a bill to fund the the government from March 4 until Sept. 30 as a downpayment on deficit-reduction that will go further next fiscal year.
But Senate Appropriations Committee Chairman Daniel Inouye lashed out at the House bill, signaling he would kill it before it could reach President Barack Obama's desk.
"Many of the reductions proposed by the House were made not because programs were ineffective or wasteful, but out of desire to meet an arbitrary dollar figure cited during a political campaign," Inouye, a Democrat, said.
In coming weeks, Inouye's panel will produce its version of a spending bill for the rest of the fiscal year.
Inouye particularly scorned the House bill's cuts to federal aid to local law enforcement, nuclear weapon safeguards, transportation investments and environmental programs.
Nevertheless, conservative House Republicans were trying to make this year's cuts even deeper. But after a full day of debate on Tuesday, they came up nearly empty.
Efforts to make relatively small reductions in defense spending, which will total around $700 billion this year alone, failed during initial House votes on amendments.
A bipartisan group of lawmakers will get another shot on Wednesday to cut an additional $450 million by killing an alternative engine, which the Pentagon doesn't want, under development for the F-35 fighter plane.
The Pentagon's chief weapons buyer, Undersecretary Ashton Carter, told a conference hosted by Aviation Week that it was a "cold analytical judgment" that money spent now on the engine would not pay off in the long run.
The House vote on eliminating the spare engine is expected to be close as many lawmakers try to protect defense-related jobs in their home districts.
'DANGEROUS AND UNSTABLE WORLD'
Obama, in the fiscal 2012 budget proposal he sent to Congress on Monday, called for $78 billion in Pentagon savings over five years.
Defense Secretary Robert Gates warned Congress on Wednesday against pursuing even deeper spending cuts in next year's budget, saying "we still live in a very dangerous and often unstable world."
Congress also was admonished against cutting foreign aid in the drive to reduce budget deficits that have been hovering around $1.5 trillion annually.
Admiral Mike Mullen, chairman of the Joint Chiefs of Staff, told a congressional hearing that U.S. military aid to Egypt, which runs about $1.3 billion annually, has been of "incalculable value" in helping its armed forces become a capable, professional body that is dealing with the aftermath of the ouster of Egypt's long-time president, Hosni Mubarak.
Meanwhile, Senate Democrats embraced Obama's call for a five-year freeze on most domestic spending.
Top Senate Democrats were to meet with Obama at the White House later on Wednesday to discuss plans for job creation through "smart investments" in education, innovation and infrastructure, Senate Majority Leader Harry Reid said.
But Senate Republican leader Mitch McConnell had nothing but scorn for Democrats' budget initiatives.
"Americans are screaming at us to do something about a $14 trillion dollar debt, the president proposes a budget that nearly doubles it and Democrats clap their hands in approval," he said.
Energy Secretary Steven Chu had the tough task of defending before Congress a nearly 12 percent proposed increase in funding from 2010 levels to help spur clean energy programs.
Treasury Secretary Timothy Geithner, also on Capitol Hill, testified that Congress could tackle corporate tax reforms before changes to tax laws for individuals.
Tax policy is a central part of the overall annual budget debate in Congress.
Without agreements between Democrats and Republicans on spending for the rest of this year and broader tax and spending policy for 2012 and beyond, Washington faces the possibility of government shutdowns.