Stock trading ban on Congress' radar once again
Sen. Hawley: 'Members of Congress, I think, get information that a lot of the public just isn't privy to'
Sen. Josh Hawley, R-Mo., introduced the "Eliminating Executive Branch Insider Trading Act" on Tuesday night, a bill that would "ban the trading and holding of individual stocks by senior Executive Branch officials."
The new legislation comes amid renewed interest from lawmakers – on both sides of the aisle – to regulate stock trading among government officials in Washington, D.C. 
The topic was a hot issue during the 2022 election cycle, but failed to find any meaningful progress as lawmakers were unable to come to any agreements before the end of the 117th Congress. 
Now, Hawley tells Fox Business, is the time to act. 
SOCIAL SECURITY ON A PATH TO MAJOR BENEFIT CUTS UNLESS CONGRESS ACTS, CBO DIRECTOR SAYS
"How you can explain to the American people why you are in favor of members of Congress day-trading based on information that they've got – that other people don't have out of the public? That's not what we're sent here to do," Hawley explained. 
"I think it is a conflict of interest. Listen, insider trading is already banned, but members of Congress, I think, get information that a lot of the public just isn't privy to. It may not technically be insider trading, but I do think it presents conflicts of interest," he added.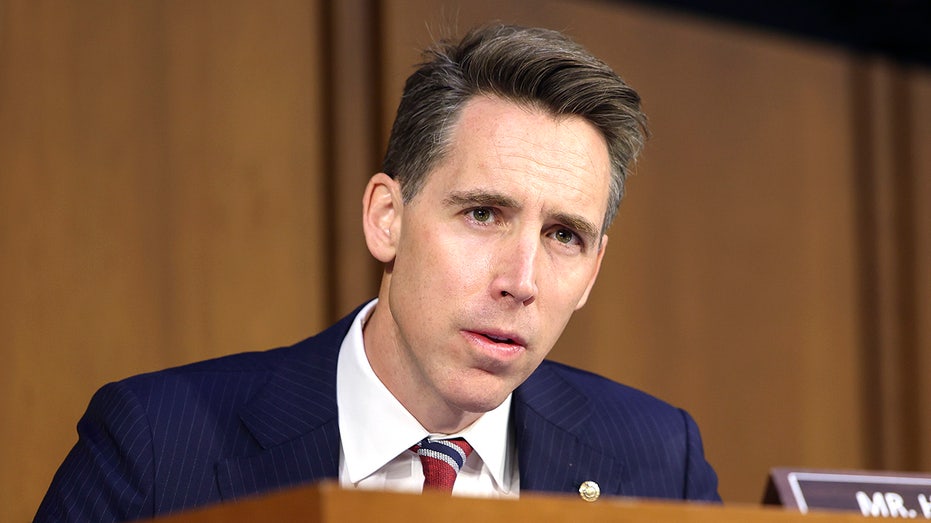 Hawley's bill – which seeks to ban senior executive branch officials from trading stocks – is a separate piece of legislation from his "Preventing Elected Leaders from Owning Securities and Investments Act," popularly known as the PELOSI Act, named after the former House speaker.
That bill, which was introduced in 2022 and then reintroduced in January of this year, seeks to prevent lawmakers and their spouses from holding or trading individual stocks.
Hawley hopes both pieces of legislation will find support.
"I hope that both of these will move. I hope we'll be able to get bipartisan support for both a ban on congressional members and their spouses and members of the executive branch. So, I'd say stay tuned. I'm talking to members of both parties," the Missouri senator said. 
WARREN AND POWELL GET INTO TENSE EXCHANGE OVER RATE HIKES
Elsewhere on Capitol Hill, the House of Representatives is also pursuing a ban on stock trading, but only at the congressional level. 
Rep. Abigail Spanberger, D-Va., and Rep. Chip Roy, R-Texas, teamed up in January to re-introduce the bipartisan "TRUST in Congress Act," which would "require Members of Congress and their families place their investments, like individual stocks, in a blind trust during their tenure in Congress."
The legislation, the lawmakers say, effectively bans members of Congress from trading individual stocks.
"What we intend to do with this legislation is ensure that never can a member of Congress walk out of a briefing or walk into a vote and buy or sell a particular stock based on information that they heard or based on a vote that they will take," Spanberger told Fox.
Spanberger expressed optimism, touting the effort as "wholly bipartisan" and featuring more than 50 co-sponsors.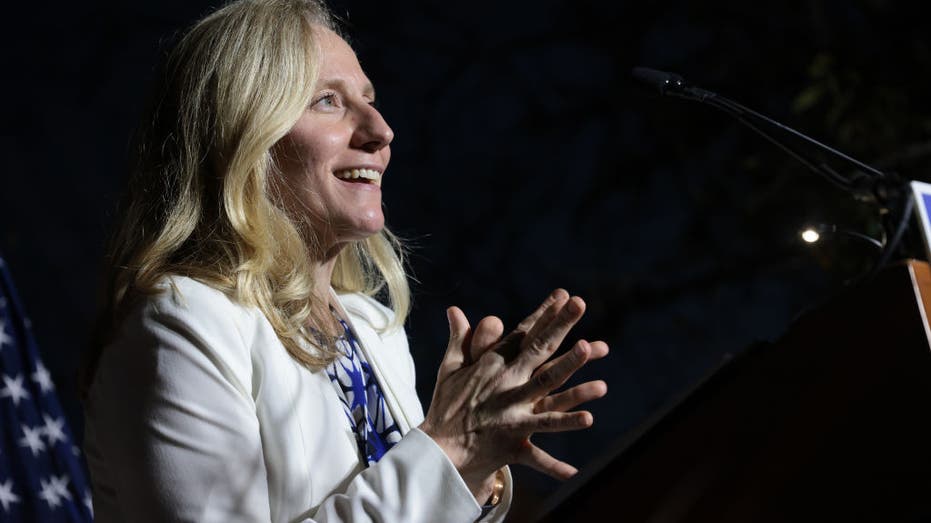 "Chip Roy has done an incredible job of working with me to make sure that the kind of spectrum of Democrats and Republicans is very, very broad, and I am grateful for all of his work in advocating with our colleagues, again, both Democrats and Republicans, to expand co-sponsorship," she added.
In terms of a timeline for passage in the House, Spanberger indicated she hopes to move fast, saying she wants to see it pass the House "this year."
"Speaker [Kevin] McCarthy, when he was then leader, said really encouraging things about this legislation that if he were in the majority, that presumably this sort of effort could move forward. So, I do take heart and maintain some optimism that hopefully he'll make good on those comments. I am a trust-but-verify kind of person," Spanberger said.
CLICK HERE TO READ MORE FROM FOX BUSINESS
Spanberger also pointed to recent incidents of politicians benefiting financially from sensitive information, including briefings on COVID-19 and Ukraine, as a reason the ban is needed.
"We're worried about what this COVID-19 is or what the Russians may do – and that member of Congress is off calling a stockbroker. For the vast majority of American people who do not own individual stocks, it just feels disconnected from the day-to-day experience," Spanberger said.