Health Insurers Wrestle With Next Steps as GOP Bill Fails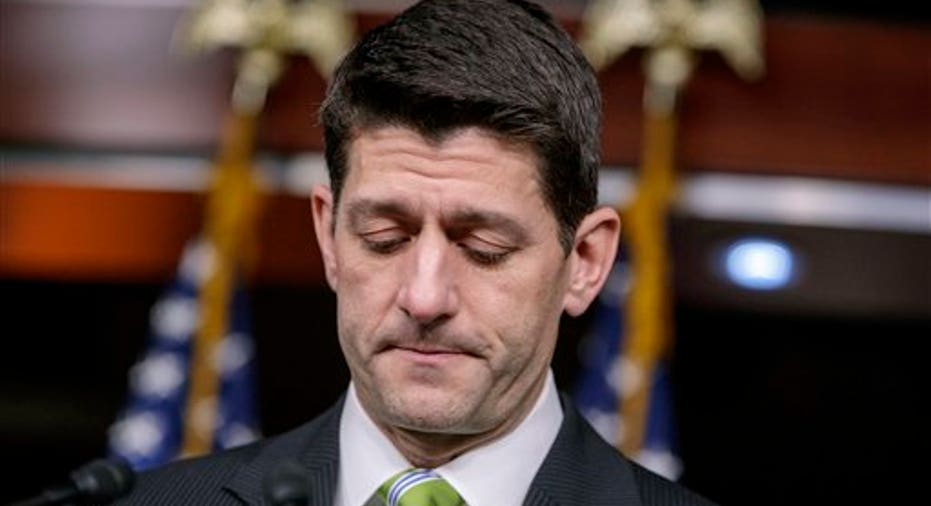 House Republicans' failure to pass their bill overhauling the Affordable Care Act leaves health-care companies with continued challenges, most acutely for insurers facing decisions about whether to offer plans in the existing law's marketplaces next year.
Insurers are due to begin filing 2018 plans as soon as April. With House Speaker Paul Ryan (R., Wis.) saying he expects the ACA to remain in effect for "the foreseeable future," companies will still have to grapple with the instability that has affected many of the health-law marketplaces, along with several key open questions that will have a major impact on their decisions for next year.
A number of insurers, including Anthem Inc., have said that if policy makers don't take steps to steady the exchanges, they would consider pullbacks. Humana Inc. has already declared that it is leaving, citing evidence that its enrollment for this year wasn't likely to generate profits.
"Tweaks have to be made in order for it to be sustainable," said Alan Murray, chief executive of CareConnect, a New York insurer and a unit of Northwell Health. In New York and some other states, he predicted a cycle of rising rates and shrinking enrollment in the ACA exchanges over time, if changes aren't made.
J. Mario Molina, chief executive of Molina Healthcare Inc., a major Medicaid and ACA marketplace insurer, said it is still considering retreating from exchanges next year, and he still thinks ACA marketplaces could see double-digit rate increases. Republicans haven't yet resolved some major issues important to exchange insurers that will help determine how 2018 will play out, he said.
"There are still some big unknowns," Dr. Molina said. He pointed to the future of subsidies that help low-income people with ACA plans pay out-of-pocket costs such as deductibles, which Republicans haven't promised to fund. He also said insurers need to know how stringently the Trump administration will enforce the health law's mandate to have insurance coverage.
For some health-care sectors, the House Republicans' inability to pass their bill will be seen as a positive. Shares of hospital companies and managed-care firms that focus on Medicaid were up Friday, as investors cheered the fading prospects for major cutbacks to Medicaid and subsidies that help low-income people buy individual plans. The GOP plan was strongly opposed by hospital and physician groups, which said it would leave health-care providers with more uninsured patients unable to pay bills.
Bruce Siegel, CEO of America's Essential Hospitals, welcomed the turn of events in the House. "The good news is that we have time now to do this and do it right," he said in an interview. Still, Dr. Siegel said he didn't expect the House to resurrect the bill soon. "This has been a bruising experience for everyone," he said.
By the end of Friday, shares for HCA Holdings Inc., the largest publicly traded hospital operator, closed 3.5% higher, while Tenet Healthcare Corp. rose 7.4%. Shares of Medicaid-focused insurer Centene Corp. were up 5.2% at the market's close.
For companies looking for a repeal of some of the ACA's taxes, the bill's failure is a blow. Medical-device makers liked the Republican effort to end a 2.3% ACA tax on sales of some medical devices. Insurers saw upside in Republican efforts to kill a different tax levied on their products.
"Full device tax repeal continues to hold broad bipartisan support, and we're hopeful that no matter what next steps are taken, erasing this tax is part of the plan," Scott Whitaker, CEO of the Advanced Medical Technology Association, a medical-device lobbying group, said in a statement.
But the most immediate challenge may be for insurers that sell plans on the ACA's marketplaces. Already, they were struggling with instability in many places, which had led to some sharp rate increases and withdrawals.
Insurers had warned that continued uncertainty around how Republicans would move forward will likely lead to bigger rate increases for 2018, or further marketplace pullbacks, with companies unwilling to gamble on the future.
A spokeswoman for America's Health Insurance Plans, a lobbying group for insurers, said, "we feel that further steps need to be taken for stability" in the individual insurance market.
If the ACA is left intact into next year at least, exchange insurers still face major open questions. If no federal money flows for the cost-sharing subsidies, some insurers are likely to leave the market, said Deep Banerjee, an analyst with S&P Global Ratings.
The cost-sharing subsidy "is a very big deal," Mr. Banerjee said. He said insurers will also watch for signs of how the Trump administration plans to handle the ACA in future -- whether the Department of Health and Human Services will try to bolster the marketplaces or make moves that could undermine them. "It has to be made clear, if HHS is going to work to fix the bill and support it or not?"
So far, the Trump administration has sent mixed signals. It has proposed a regulation aimed at stabilizing exchanges that included steps insurers have sought. But also, the Internal Revenue Service has softened expected enforcement of the ACA's mandate to have coverage. The IRS said it would continue processing tax filings from consumers who don't say whether they met ACA health-coverage requirements; earlier, the agency had said that this year, for the first time, it would stop accepting such "silent" tax returns.
--Jeanne Whalen contributed to this article.