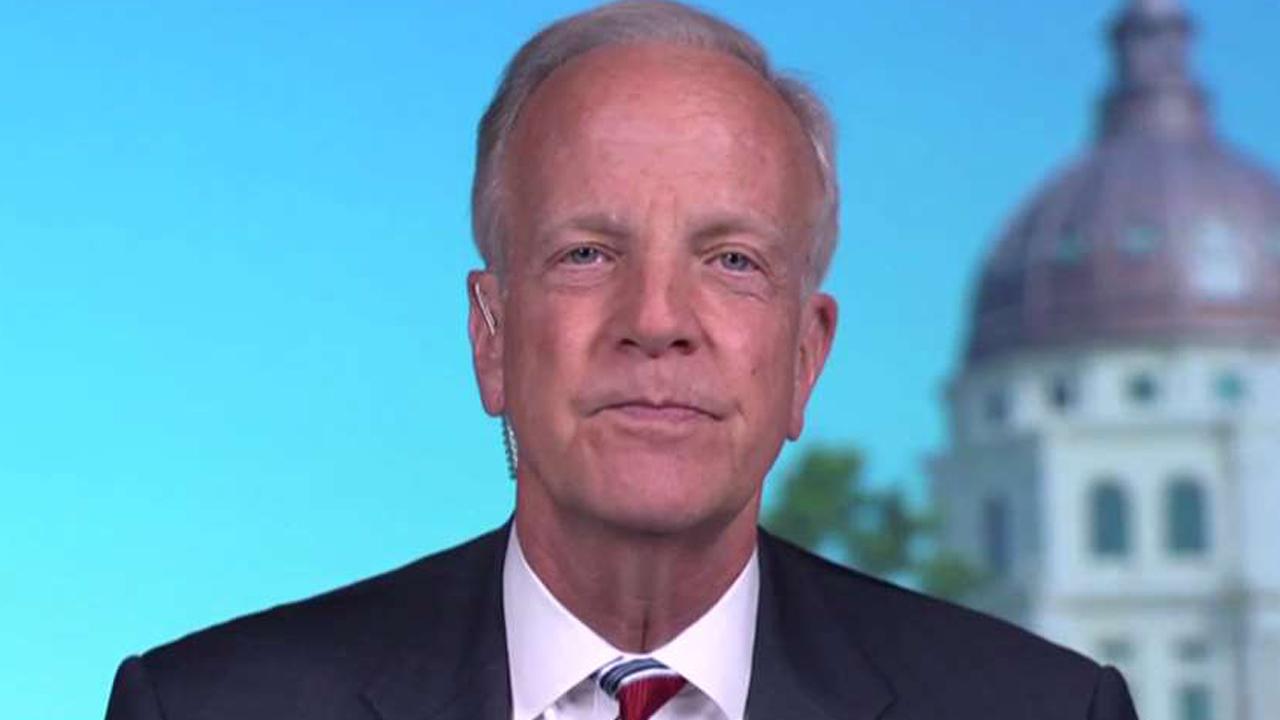 Sen. Jerry Moran said Sunday he is uncertain if Republicans will be able to pass health care reform, as opposition builds, potentially derailing the Senate's chances.
"I just don't know whether the votes will be there by the end of the week," said Moran, R-Kan., during an interview on "Sunday Morning Futures" with Maria Bartiromo.
The Senate, which unveiled on Thursday its plan for repealing and replacing President Obama's signature health care legislation, known as the Affordable Care Act, is facing an increasing number of lawmakers coming out against the proposal.
On Friday, Dean Heller, R-Nev., became the fifth senator—along with Rand Paul from Kentucky, Ted Cruz of Texas, Utah's Mike Lee and Ron Johnson of Wisconsin—to oppose Senate Majority Leader Mitch McConnell's, R-Ky., proposal.
In an effort to pass health care legislation, Sen. Moran said he's willing to give up his summer recess in order to get the job done.
"I think Congress has a responsibility of doing more work in a timely fashion than what we've been able to do so far," he said. "I think it's better than it was in the days gone by, we're working now five days a week, generally, and we're in Washington, D.C., five days a week … if it takes being in Washington, D.C., in August, let's do it."