Government Shakeup: Panetta to Head Pentagon, Petraeus to Head CIA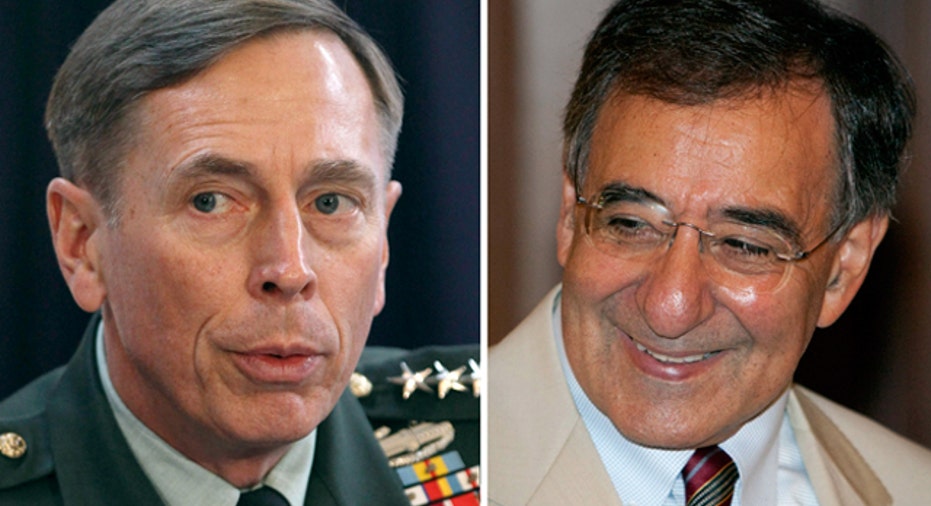 President Barack Obama will nominate CIA director Leon Panetta as U.S. defense secretary, resetting his national security team ahead of the 2012 presidential campaign and a battle over the Pentagon budget.
Obama will also nominate Army General David Petraeus, the head of U.S. and NATO forces in Afghanistan, to replace Panetta as CIA director, and veteran diplomat Ryan Crocker as U.S. ambassador to Afghanistan, U.S. officials said.
The long-anticipated changes, which must be confirmed by the Senate, would place a long-standing Democratic Party figure at the helm of the Pentagon as Obama presses forward with politically delicate policies in Afghanistan and Libya.
The administration and Congress also face mounting calls for defense spending cuts as Washington looks for ways to narrow the yawning U.S. budget deficit, which stands at $1.4 trillion this year.
The current defense chief, Robert Gates, was appointed by former President George W. Bush, a Republican, and has proved to be an outspoken maverick on key issues under both administrations. Gates, himself a former CIA director, had made it clear that he would step down as defense chief this year.
Panetta, who turns 73 in June, is a former U.S. representative from California who served as chairman of the House Budget Committee. He was former President Bill Clinton's budget director, then chief of staff.
A U.S. official said Obama would nominate Panetta later this week.
Petraeus, 58, is a popular figure credited with pulling Iraq from the brink of civil war after the 2003 U.S. invasion before he assumed command of U.S. and NATO forces in Afghanistan.
Before word of the reshuffle broke, some Washington insiders suggested the White House wanted a high-profile position for Petraeus to ensure he would not be tapped by Republicans to challenge Obama next year.
Crocker has served as U.S. ambassador to Iraq, Pakistan, Syria, Kuwait and Lebanon.