GOP teams up with UPS, AT&T & Boeing in pro-growth tax reform push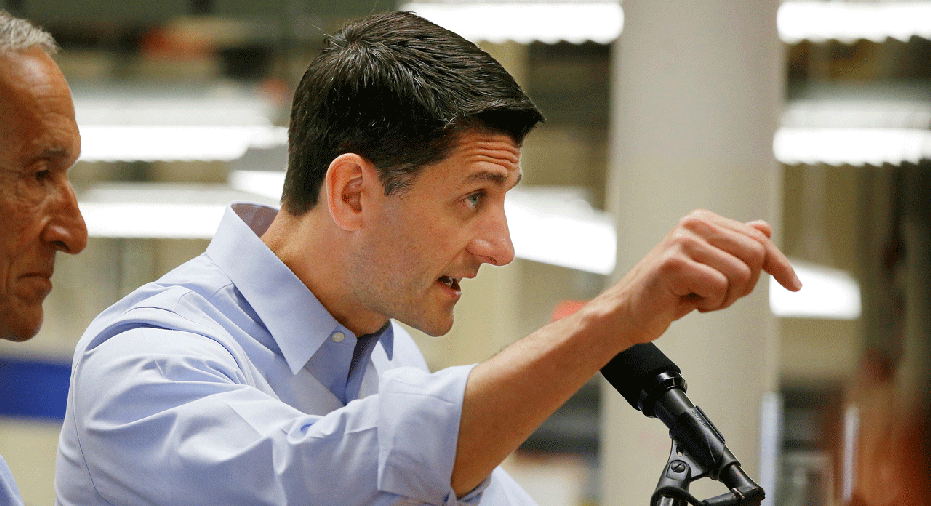 Republican lawmakers and American business leaders are teaming up in a pro-growth tax reform effort ahead of Congress' final push to secure a major legislative victory before year's end.
House Speaker Paul Ryan (R-Wis.) and House Ways and Means Committee Chairman Kevin Brady (R-Texas) have a full week of scheduled visits to some of the United States' biggest corporate hubs, touting a tax reform plan that aims to lower the U.S. corporate tax rate by as much as 20 percentage points.
"There's a big reason our economy is not fulfilling what we know it can and our tax code has a lot to do with it," Brady said during a stop at the UPS (NYSE:UPS) Worldport in Louisville, Kentucky on Tuesday. "Of the top 35 competitive countries … when it comes to competitiveness in tax code we're ranked 31. Nearly dead last."
Like the GOP, U.S. business are largely looking for a win where tax reform is concerned. UPS said on Wednesday that it is "pleased with the current focus on tax reform," encouraging other companies to align with the administration around the effort.
"UPS supports tax reform because we believe it will stimulate the economy, create jobs and provide a globally competitive tax structure for U.S. companies," the company said in a statement. "Tax reform is one of the single most important things this Congress and Administration can do for American competitiveness, as it will spur growth and accelerate investment in the economy."
On Wednesday, Rep. Brady was in Dallas for an event with AT&T (NYSE:T) executives and employees. AT&T said in a statement it was looking forward to hosting an "important discussion" on pro-growth tax reform.
"We … have a long history of investing in this country – $140 billion into the U.S. economy from 2012-2016, more than any other public company. As such, the event will be educational for our employees to better understand this effort's impact on job creation, economic growth and U.S. competitiveness," the statement read.
While the GOP may be preaching to the pro-tax reform choir when it comes to some business leaders, as AT&T pointed out, the recent town halls appear to be employee-oriented, aiming to make U.S. workers aware of the benefits of the proposed tax reform overhaul.
Speaker Ryan is scheduled to speak at Intel's (NASDAQ:INTC) Oregon facility Wednesday before heading over to Washington on Thursday, where he will meet with workers at Boeing (NYSE:BA). Intel, an American high technology manufacturer, told FOX Business on Wednesday it "strongly supports pro-growth tax reform."
While the White House and the GOP have both pledged to have tax reform finished by year's end, there is still a long path before a bill is on President Donald Trump's desk ready to be signed.
When lawmakers return from recess, they must first approve a budget with instructions for the passage of tax reform using the fast-track process known as reconciliation. After that, the tax committee will need to introduce the legislation to the floor of the House, where it will be up for debate, amendments and voting. It will also go through the same process in the Senate.