Geithner Urges 'Balance' From Europe on Crisis Steps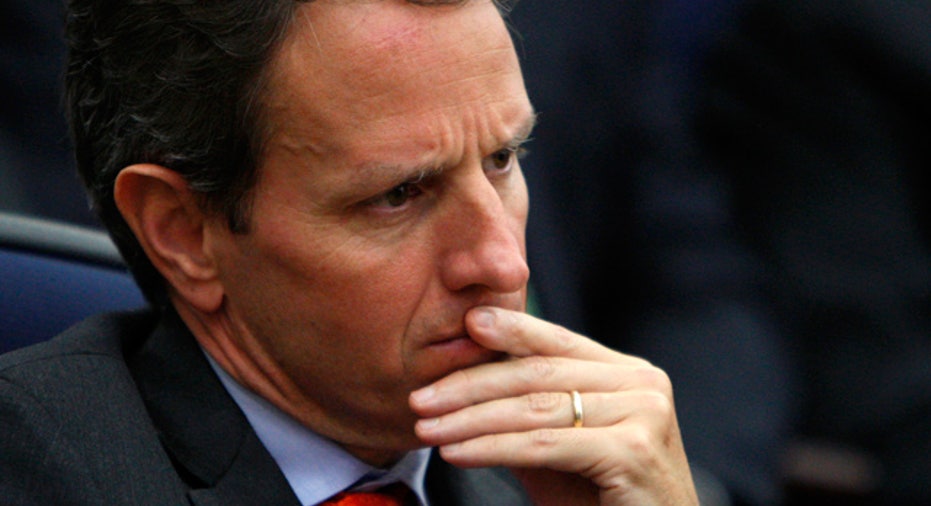 Treasury Secretary Timothy Geithner voiced confidence Tuesday that Europe would take the steps necessary to resolve its sovereign debt crisis but stressed the need for balance between fiscal reforms and financial support.
Geithner was on an unusual one-day visit to Germany which was announced only late last week, fuelling speculation Washington is concerned about Europe's ability to agree a robust new package of anti-crisis measures at two summits on March 11 and March 24-25.
Germany is resisting pressure from some of its euro zone partners, the European Commission and the European Central Bank to give the bloc's rescue fund new powers and alleviate the burden on countries like Greece and Ireland.
Geithner said he was convinced European authorities "understand what it's going to take" and said they needed to make sure they struck "the right balance" between support for reform programs and the financial support needed to make them work.
Speaking at a news conference in the German capital after a meeting with his German counterpart Wolfgang Schaeuble, Geithner described the reforms being implemented by Greece, Ireland and others as "incredibly difficult."
He said there was a broad recognition in Europe that in order for the reforms to work, they needed to be supported by "carefully designed conditional financial assistance."
Both Geithner and U.S. President Barack Obama lobbied European leaders vigorously last year ahead of a summit at which they agreed to set up a rescue mechanism for troubled euro states.Washington may be doing the same thing now, worried that efforts to improve that mechanism to ward off contagion to countries like Portugal may fall short, setting off more market turbulence which could eventually ensnare the United States.
Geithner said he and Schaeuble had discussed a wide range of issues, including the outlook for the global economy, high oil prices, sanctions against Libya and Iran.
Earlier in the day, Geithner met with senior members of the European Central Bank, which signaled last week it could raise interest rates as soon as next month. Geithner declined to comment on monetary policy.