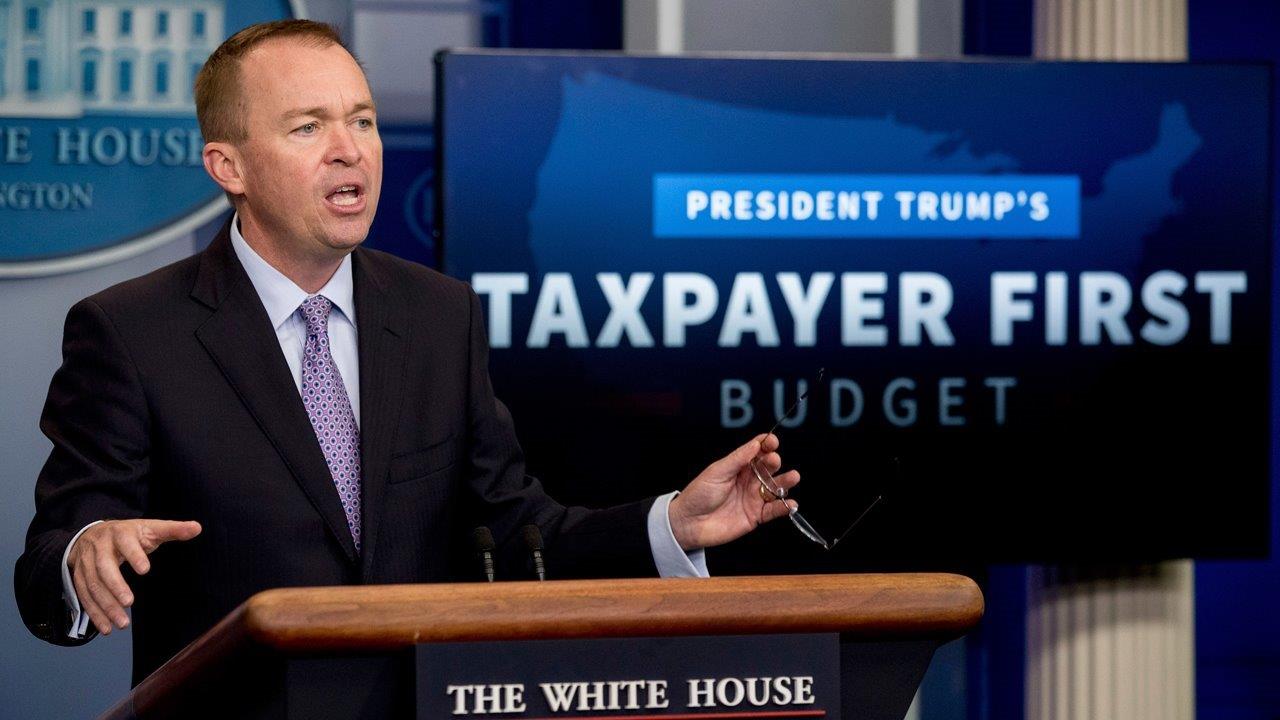 The House Budget Committee on Wednesday approved a 2018 budget resolution that would allow the Senate to advance tax reform without the support of Democrats. Director of the Office of Management and Budget Mick Mulvaney said while it will be the subject of tremendous debate, it's a good sign that Republicans are unified behind the budget.
"The fact that every single Republican on that Budget Committee voted for the budget last night… I think that's a tremendous success… Very impressed they were able to get 100% support… I think that's a good sign as we move forward not only to get a budget but to lay the foundation through the budget for tax reform," Mulvaney said during an appearance on FOX Business Thursday.
More from FOXBusiness.com
The budget will now move to the House floor, where Mulvaney expects it to pass.
"If the House and Senate pass a budget… they pass the same budget then we can pass tax reform in the Senate with only 50 votes," he told FOX Business, and added if they don't agree, then 60 votes would be needed to pass tax reform. "A tax reform bill with 50 Republican votes would look different than a tax reform bill that has 52 Republican votes and 8 Democrat votes," he said.