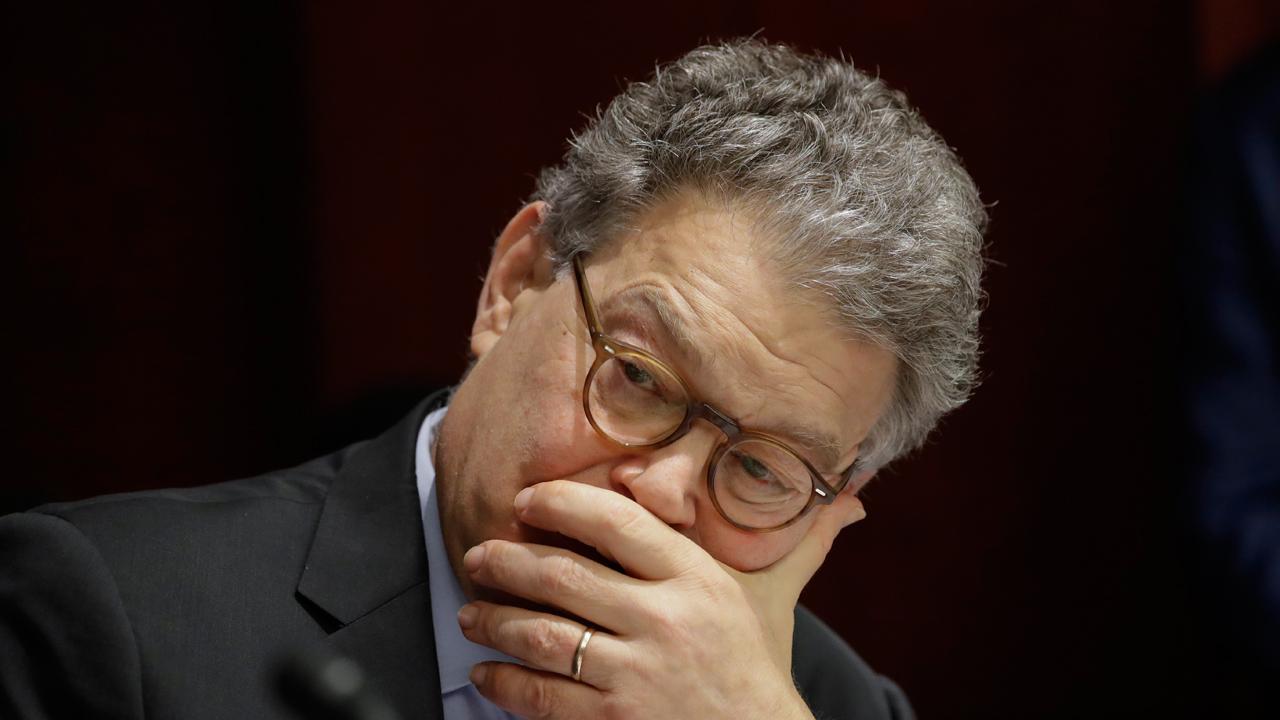 More than half of the Democrats in the U.S. Senate on Wednesday called for fellow party member Senator Al Franken of Minnesota to resign amid accusations of sexual misconduct, putting his political future in doubt.
Franken, who had said he planned to remain in office as he worked to regain the trust of Minnesota voters, said on Twitter he would make an announcement on Thursday. He offered no further details.
The calls from the 25 senators marked the first time Franken's Democratic colleagues had publicly pressed for him to step down since the allegations first began surfacing three weeks ago. They were joined by the party's chairman, Tom Perez.
Another Democratic senator, Elizabeth Warren of Massachusetts, has privately pressed Franken to step aside, a spokeswoman said.
"I've struggled with this decision because he's been a good senator and I consider him a friend," Senator Mazie Hirono of Hawaii wrote on Twitter. "But that cannot excuse his behavior and his mistreatment of women." Hirono is one of 12 female Democratic senators publicly calling for Franken's resignation.
Franken is one of a number of prominent American men in politics, media and entertainment who have been accused in recent months of sexual harassment and misconduct.
News website Politico reported on Wednesday that a congressional aide said Franken had tried to forcibly kiss her in 2006, before he was first elected as a senator. Franken denied the allegations, Politico reported.
Franken's office did not reply to a request for comment on the Politico report.
Franken apologized for his behavior after earlier accusations and said he would cooperate with a Senate Ethics Committee investigation. Reuters has not independently verified the claims against him.
Democrats are seeking the moral high ground in the wake of sexual misconduct accusations against numerous public figures, including Republican Roy Moore of Alabama, who is running for the Senate, and Democratic Representative John Conyers, who resigned on Tuesday. Both of those men have denied the accusations against them.
Several Republican lawmakers initially called on Moore to step out of the race, but have since said the decision is ultimately up to Alabama voters. President Donald Trump has endorsed the candidate. The election is Tuesday.
Franken, a former comedian who rose to national prominence as a cast member on the long-running television program "Saturday Night Live," had been considered a rising star in the Democratic party since he was first elected in 2008.
Democratic Senator Kirsten Gillibrand, who was among those saying Franken should resign, told reporters that Democrats had been "having conversations" about Franken for a while, and that she decided to issue her public call after the latest accusations.
In addition to Gillibrand, Warren and Hirono, Senators Tammy Baldwin, Maria Cantwell, Dianne Feinstein, Kamala Harris, Maggie Hassan, Heidi Heitkamp, Claire McCaskill, Debbie Stabenow, Tammy Duckworth and third-ranking Senate Democrat Patty Murray all called for Franken's resignation.
That represents nearly all of the 16 Democratic party women in the Senate. They were joined by 13 male Democratic senators, including the No. 2 Democrat, Dick Durbin. Independent Bernie Sanders, who caucuses with the Democrats, also said Franken should step aside.
Senate Republican leader Mitch McConnell joined the groundswell against Franken, saying in a statement, "I do not believe he can effectively serve the people of Minnesota in the U.S. Senate any longer."
Franken's Minnesota colleague, Senator Amy Klobuchar, wrote on Twitter, "Sexual harassment is unacceptable. This morning I spoke with Senator Franken and, as you know, he will be making an announcement about his future tomorrow morning. I am confident he will make the right decision."