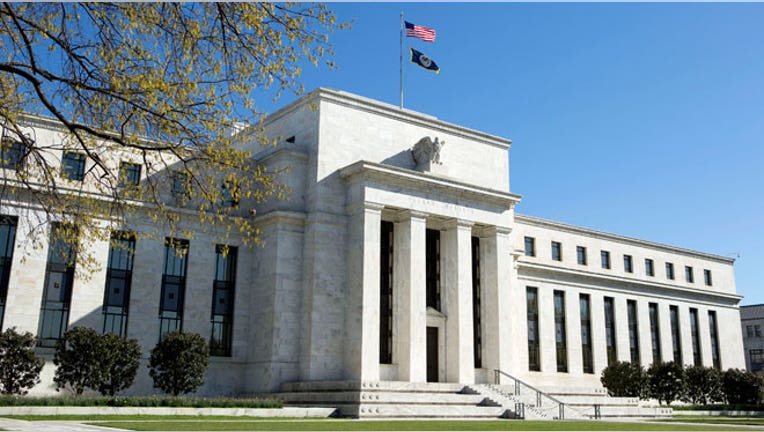 The Federal Reserve has begun preparing in earnest for life after interest rates start moving higher, according to minutes released from last month's meeting of the policy-setting Federal Open Markets Committee.
FOMC members, during a briefing by central bank staffers, asked for more frequent market updates on financial markets in the days and weeks following the first rate hike, whenever that happens.
At the April meeting interest rates were held at the near-zero range where they've sat since December 2006. The primary debate underway now is over the timing of an initial rate hike.
Fed members have said the decision is being considered on a meeting-by-meeting basis, and will be determined by incoming economic data.
For months in late 2014, as labor markets strengthened and the economy appeared poised for a surge in 2015, most forecasts were for a mid-2015 liftoff. But the economy had other ideas, grounding to a near standstill in the first quarter and likely pushing liftoff back until at least September.
Central bankers haven't ruled out anything and the issue seems wide open, with some urging sooner and others later.
In any case, the entire FOMC is preparing for liftoff.
In previous statements, the FOMC has outlined plans for implementing rate hikes in a manner that will allow financial markets to run smoothly after borrowing gets more expensive. The staff is now expanding on those plans.
"As part of prudent contingency planning, participants agreed to have the staff provide more frequent updates on financial market developments for a period after firming be-gins," the minutes state. "Such updates would ensure that, if adjustments to policy normalization tools prove necessary to maintain appropriate control over money market rates, policy-makers could make such changes in a timely manner."
Elsewhere, the Fed noted that first quarter growth was "held down," but cited "transitory" or temporary reasons, and added that labor market momentum also slowed during the first three months of 2015.
In addition, inflation continues to run below the Fed's preferred rate of 2%, held down by weak wage growth and a significant reduction in energy prices earlier in the year. "Financial conditions eased, on balance, over the inter-meeting period," the minutes state.
However, "Most participants expected that, following the slowdown in the first quarter, real economic activity would resume expansion at a moderate pace, and that labor market conditions would improve further."
Nevertheless, most members believe a June liftoff date is premature, according to the minutes.
"Many participants, however, thought it unlikely that the data available in June would provide sufficient confirmation that the conditions for raising (interest rates) had been satisfied ...," the minutes said.