Fmr. U.S. AG Ashcroft Defends Sessions' Nomination to Serve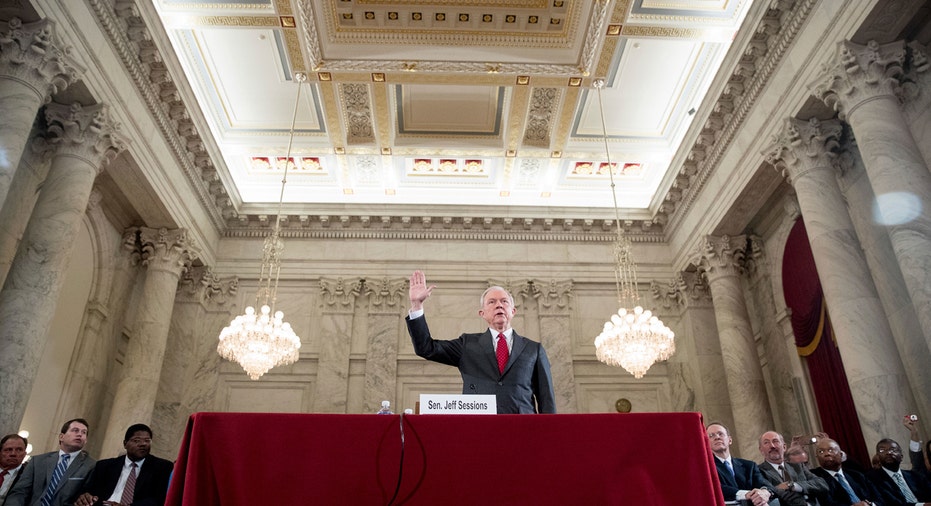 The Senate Judiciary Committee had Sen. Jeff Sessions (R-AL) in its crosshairs Tuesday as he faced questions from the panel during his first day of confirmation hearings.
The Alabama Senator defended his nomination to serve as AG under President-elect Donald Trump, expressing his passion for national security, and vehemently denying allegations he'd expressed racism during his career.
Former U.S. Attorney General John Ashcroft, who went through a rigorous confirmation hearing in 2001, said Sessions is dedicated to the Constitution and the rule of law.
"We don't need people in the Attorney General office who would somehow subordinate the rule of law to their own personal preferences. And unfortunately that's happened more recently than we would like for it to have happen," Ashcroft said during an interview with FOX Business Network's Cavuto: Coast-to-Coast.
Ashcroft said he expects Sessions to be confirmed, and finds a close call in votes unlikely given the makeup of the Senate.
"There are eight or 10 Senators who are up for election next year who are on the Democrat side who are in jurisdiction that Trump carried by double digits," he said. "You would think that their ability just to advertise themselves as total partisans and people who would disregard the virtue of this proposed nominee in order just to sort of sink themselves with a party."
In an unprecedented move, Democratic Senator of New Jersey Cory Booker is set to testify against Sen. Sessions during his confirmation hearing on Wednesday. No other sitting senator has testified against another senator for a cabinet post during confirmation in U.S. history.
"I find that to be a very aggressive tactic and it's also a risky tactic,"  Ashcroft said. "I think a person who is going to go to that side of the desk and start throwing rocks better be sure he doesn't live in a glass house."
As the nation's top law enforcement officer, Sessions' responsibilities will include leading the Department of Justice and its components -- the FBI, the Drug Enforcement Administration, the Bureau of Alcohol, Tobacco, Firearms and Explosives, the Bureau of Prisons, the Office of Justice Programs, the U.S. Attorneys Office, and the U.S. Marshals Service.
Ashcroft said he defines the job of AG as a position that limits the exercise of power through the Constitution -- a practice he says has not seen under President Obama who used executive power to create law.
"I think the clear value of Jeff Sessions is that he is devoted to the restoration of the rule of law limiting the exercise of power in conformity with authority provided in the statues and Constitution," he told FBN host Neil Cavuto.
Sessions served 12 years as U.S. attorney for Alabama's Southern District after being nominated by President Reagan in 1981. He also served for two years as assistant U.S. attorney for the Southern District of Alabama.