Fmr. Ford CEO Mulally, Outsmarted Big Govt., Now Trump Cabinet Candidate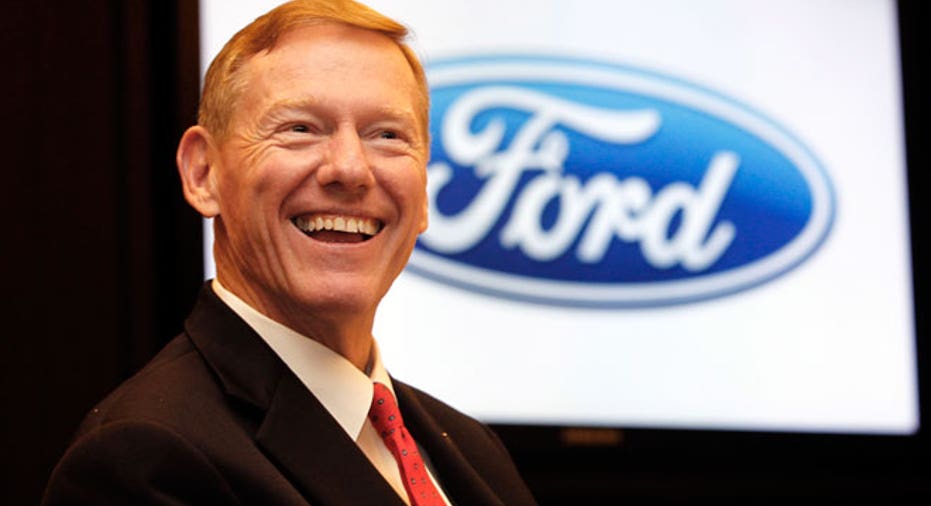 President-elect Donald Trump is extending his list for secretary of state candidates as he's scheduled to interview Ford's former CEO and President Alan Mulally for the top job, Fox News has learned.
Trump is set to meet with Mulally Thursday at Trump Tower in New York and sources tell Fox that Trump is expected to discuss the possibility of making the former auto industry king the next secretary of state.
Jason Miller, spokesperson for the Trump transition team, did not deny during a press call that his boss is considering Mulally for the job, noting that people meet with the President-elect for advice and to discuss cabinet positions but added, "Mr. Mulally is certainly someone who knows a lot about trade issues, the economy and what we do to get our manufacturing sector going again."
Mulally, with his boyish looks, has a reputation as a straight-shooting CEO known for being one-step ahead of the U.S. government during the financial crisis. The Kansas native became the automaker's CEO in 2006, taking over for family scion Bill Ford Jr., just as the U.S. auto industry began to implode.
In 2008, during the $80 billion dollar auto industry bailout, Mulally rejected a full bailout from the Obama administration but did accept a $5.9 billion loan from the government at the time. During a private event in September 2008 Mulally said, "Absolutely don't think it's a bailout. We haven't decided the exact nature of it, but we think it's going to be a loan at lower interest rates with the commitment to pay it back," as reported by Wards Auto.
Meanwhile chief rivals General Motors (NYSE:GM) and Chrysler, then on the brink of collapse, were rescued by the U.S. Treasury Department through the Troubled Asset Relief Program (TARP) which included billions in loans, as detailed by the Center for Automotive Research. The center also notes 2.6 million jobs were saved in the U.S. economy in 2009 alone, and $284.4 billion in personal income saved over 2009-2010. GM emerged from bankruptcy in 2010 in an IPO that raised $20 billion. Fiat and Chrysler officially merged under Fiat Chrysler Automobiles (NYSE:FCAU) in 2014.
Prior to joining Ford, Mulally was CEO of Boeing Commerical Airplanes unit (NYSE:BA) and he served on the President's Export Council, which was formed in 2010 to advise U.S. President Barack Obama on trade issues.
He currently sits on the board of Google's Alphabet (NASDAQ:GOOGL) and is a Senior Fellow at the Center for Leadership Formation in the Albers School at Seattle University.
The university declined to comment specifically on the details of the meeting to FOXBusiness.com, while an inquiry to Alphabet was not returned at the time of publication.