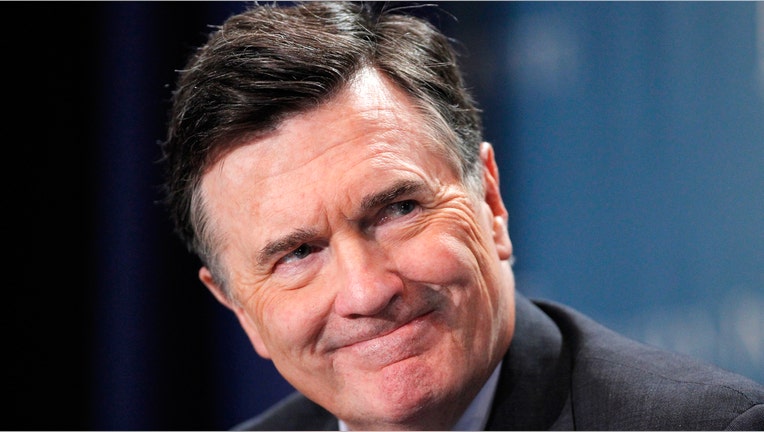 Atlanta Fed leader Dennis Lockhart on Monday expressed strong support for boosting short-term rates off near-zero levels, in one of the last statements from a Federal Reserve official before the central bank meets to decide monetary policy next week.
"I'm ready for a decision to lift off" and push rates up from the near-zero setting they have rested at since December 2008, he told The Wall Street Journal. "I'm satisfied" the criteria set by the Fed to determine when to raise rates "have been substantially met."
Mr. Lockhart was interviewed ahead of the Dec. 15-16 Federal Open Market Committee meeting, where he has a vote. Central bankers are widely expected to boost rates off levels set during the depths of the financial crisis and worst economic downturn seen since the Great Depression.
A number of Fed official have clearly called for a rate increase, while others have expressed a willingness to act at the gathering. Markets broadly foresee a move higher.
The Fed had been expected to raise rates in September but refrained from doing so amid broad-based concerns about growth in China and other emerging markets. Mr. Lockhart, who holds an upbeat view on the economy, said that by and large, he sees no reason why overseas factors should hold the Fed back now as the unemployment rate is low and inflation is likely to rise.
"The U.S. economy has a motor than runs on its own power," Mr. Lockhart said. Fears of a China slowdown appear to have been "overstated" and "the best prediction for China is that, yes, they will grow more slowly than they have in recent years, but still at a respectable rate of growth." The durability of China's continued expansion will be a boost to "the overall tone of global psychology," he said.
Mr. Lockhart said he has confidence that the process of starting Fed rate rises won't unsettle financial and emerging markets.
"The discussion of a raising rate environment has been in the air for well over a year now," he said. "Emerging markets are either eager for us to get on with it, or are at least sort of prepared and resigned to a rising dollar rate environment."