Fed Likely Won't Initiate QE3 Next Year: Poll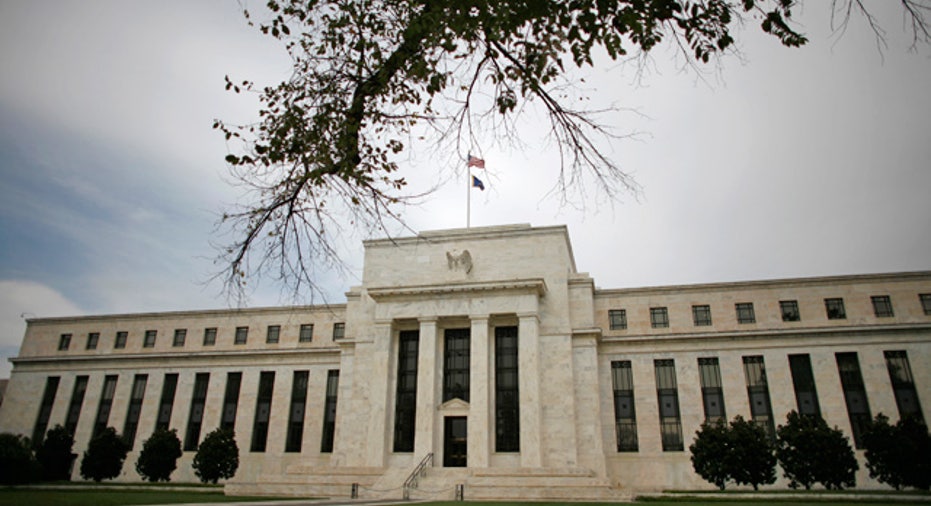 The U.S. economy has probably picked up speed in the last few months and will grow moderately in 2012, staving off the need for additional stimulus from the Federal Reserve, a Reuters poll showed on Wednesday.
The euro zone's sovereign debt crisis is one of the biggest threats to growth next year as economists fear credit lines may freeze up. But the odds of the United States sliding into another recession were seen unchanged from last month.
Uncertainty over U.S. fiscal policy is also weighing on the outlook as lawmakers fight over whether to extend a payroll tax holiday which is due to expire at the end of 2011.
Some economists are concerned that too much cutting back on government spending could hit growth as the economy struggles with high unemployment and an anemic housing market.
"It's still this very gradual recovery, picking up a little bit more steam, but not really making up a lot of the ground that was lost in the labor market," said Scott Brown, chief economist at Raymond James.
While a moderate pace of growth will not offer much relief to U.S. President Barack Obama ahead of an election year, it is not as dire as some had feared earlier in 2011 when the chances given of another recession rose to one in three.
Over half of the 53 economists polled said they do not expect the Fed, the U.S. central bank, to undertake another round of quantitative easing next year, known as "QE3."
Twenty-seven economists said they do not anticipate QE3 in 2012. Of the 26 that did, the median estimate was for asset purchases worth $500 billion.
That was in contrast with a poll of primary bond dealers conducted on Tuesday that showed most expected the Fed will undertake another major economic stimulus program.
The primary dealers do business directly with the Fed, which includes selling bonds the central bank wants to buy.
The Fed has bought more than $2 trillion in government and mortgage-related bonds to keep borrowing costs down and spur the economic recovery.
In a statement on Tuesday, it left the door open to easing policy further but sounded slightly more upbeat about the U.S. economy.
Economists in the Reuters poll sharply raised their forecasts for U.S. fourth-quarter gross domestic product to an annualized rate of 2.9 percent, up from expectations of 2.3 percent seen in a similar Reuters poll last month.
Growth of 2.9 percent would be the fastest of any quarter in 2011 after Japan's earthquake and tsunami hit supply chains for manufacturers and a spike in oil prices in the early part of the year hurt growth.
Preliminary data showed the economy grew at 2.0 percent in the third quarter.
A surprise drop in the unemployment rate last month to 8.6 percent, as well as relatively strong consumer spending has buoyed growth expectations for the current quarter.
But data on Tuesday showed how fragile the consumer remains. With retail sales in November growing at their slowest pace in five months.
MODEST GROWTH SEEN
GDP growth is expected to decelerate sharply to 1.8 percent in the first quarter, still better than November's forecast of 1.7 percent. For 2012 as a whole, growth is seen at 2.1 percent, unchanged from the survey last month.
"U.S. fiscal drag and euro instability will temper growth in 2012, but the growing recovery will remain intact and pick up in 2013," said Mark Zandi at Moody's Analytics.
The probability of the economy falling into another recession in the next 12 months remained unchanged from the November poll at 25 percent.
Some respondents noted their forecasts were contingent on the payroll tax holiday being extended.
After a year marked by political wrangling and deadlock, lawmakers are locked in a showdown that threatens the extension of a payroll tax cut for Americans, as well as aid to the long-term unemployed.
Some economists say not extending the tax holiday could hamper the economic recovery, as it puts less money in consumers' pockets.
Inflation is expected to remain under wraps, giving the Fed plenty of wiggle room. The central bank has said it will keep interest rates at ultra-low levels until mid-2013.
Forecasts for consumer prices were revised down to 3.4 percent in the fourth quarter from earlier expectations of 3.5 percent, while the first quarter of 2012 was seen at 2.6 percent from 2.7 percent.
Respondents were also split on whether the Fed should change the way it communicates with financial markets. Out of 45 respondents, 22 said the central bank should and 23 said it should not.