Fed governor: Interest rates will likely 'continue to increase' to reach inflation goal
The United States still has a ways to go to reach the preferred 2% inflation level
The Federal Reserve will likely continue to keep raising interest rates to get a firmer grip on inflation, Federal Reserve Governor Michelle Bowman said Monday.
Reuters reported that Bowman, addressing an audience at a conference of the American Bankers Association, said that even once rates reach their height, they will have to remain there for "some time," so that prices stabilize.
"I expect we'll continue to increase the federal funds rate because we have to bring inflation back down to our 2% goal and in order to do that we need to bring demand and supply into better balance," Bowman said.
Rate are already between 4.5% and 4.75%. Bowman did not say how high she expects the rates to eventually get, nor did she specify how long she expects the eventual high point to remain in place.
FED RAISES INTEREST RATES BY A QUARTER POINT BUT SIGNALS INFLATION FLIGHT'S NOT OVER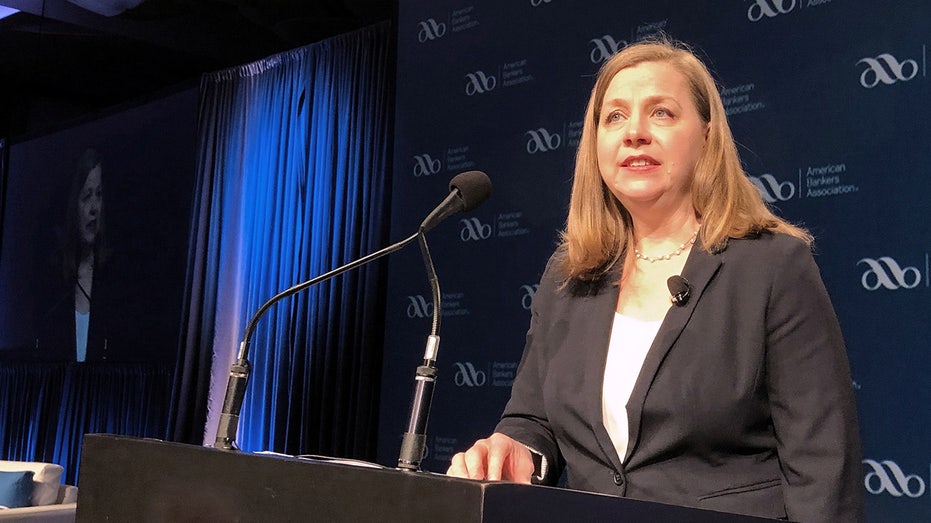 The United States still has a ways to go to reach the preferred 2% inflation level, as the current level is about 5%.
WHAT IS A ROLLING RECESSION, AND IS THE US ECONOMY IN ONE?
Bowman did note that the economy could see a "soft landing" due to the combination of more rate increases and a strong labor market.
The Fed voted earlier this month to raise interest rates to 4.75%. JPMorgan Chase CEO Jamie Dimon predicted last week that additional rate hikes could be coming.
CLICK HERE TO READ MORE ON FOX BUSINESS
"It's perfectly reasonable for the Fed to go to 5% and wait a while," Dimon said. But if inflation stalls around 3.5% to 4%, the central bank "may have to go higher than 5%, and that could affect short rates, longer rates."  
FOX Business' Megan Henney contributed to this report.