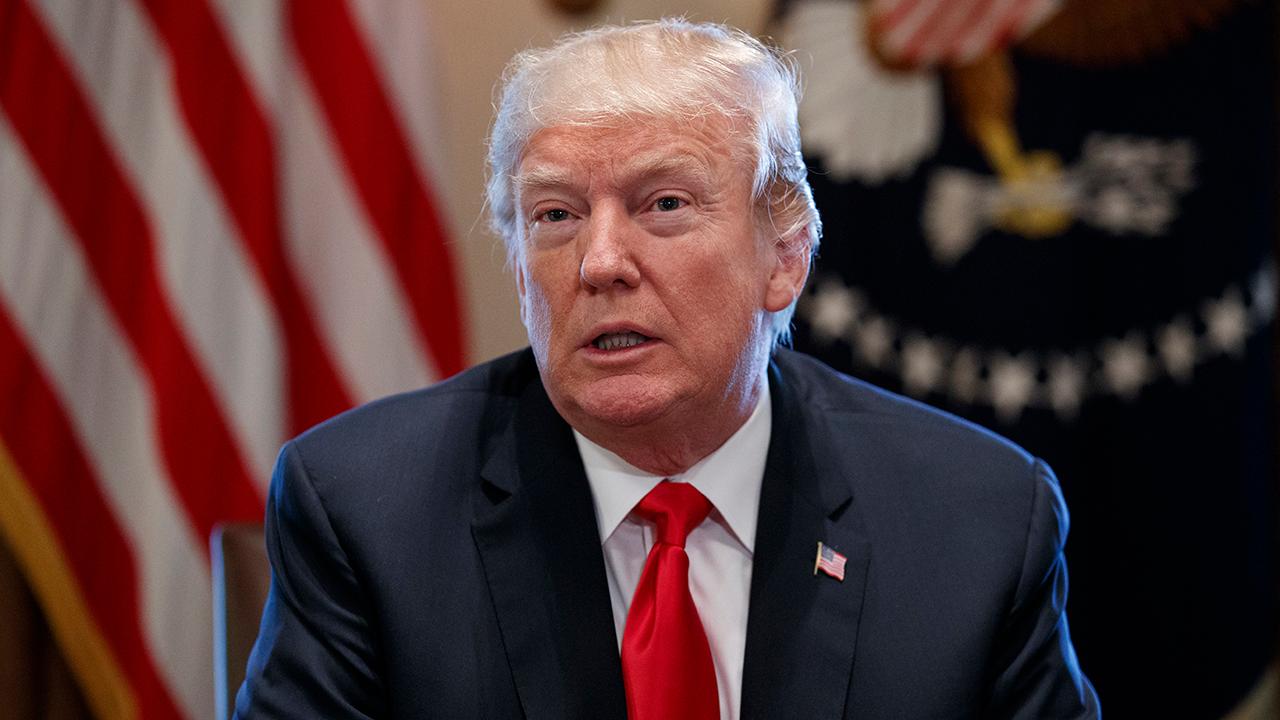 The FBI's raid of lawyer Michael Cohen's home and office invades the most "sacrosanct communications" in the judicial system, the privileged communications between an attorney and client, Fox News senior judicial analyst Judge Andrew Napolitano said.
The Federal Bureau of Investigation on Monday raided the home and office of Cohen, President Donald Trump's longtime personal lawyer. The U.S. Attorney's Office for the Southern District of New York executed a series of search warrants and reportedly seized communications between Cohen and Trump, as well as records pertaining to payments to an adult film actress.
"The only basis for that invasion would be evidence that the attorney and the client were engaged in criminal activity or that there is evidence of criminal activity in their communications," Napolitano told FOX Business' Liz MacDonald.
Cohen has acknowledged using his private funds to pay $130,000 to an adult film star known as Stormy Daniels, who claims she had an affair with Trump in 2006.
Napolitano said any failure to report the use of Trump campaign funds to pay Daniels for her silence would constitute a crime.
"It would have to be something very, very serious for a U.S. attorney that Donald Trump just named, here in Manhattan, to go to a federal judge here in Manhattan and say here is why we need to invade the law firm of a lawyer whose only clients are Donald Trump and the Trump Organization," he said.
Trump slammed the FBI raid on his personal lawyer's office, calling it "a total witch hunt" and "an attack on our country, in a true sense."
"Donald Trump the human being is right to be concerned that his lawyer's documents, many which came from him personally, are now in the hands of a Justice Department that he can't control and is now trying to prosecute him," Napolitano said on FOX Business' "Risk & Reward."
The Southern District of New York obtained a search warrant after receiving a referral from the Office of Special Counsel Robert Mueller, according to Cohen's attorney, Stephen Ryan.
Napolitano said Attorney General Jeff Sessions would have known the basis of the FBI raid on Cohen.
"I don't know if they brought it up to Attorney General Jeff Sessions or kept it from him," he said.
Trump said he would have selected a different person for the job of attorney general if he knew Sessions would recuse himself from the investigation into Russian meddling in the 2016 election.
"The attorney general made a terrible mistake when he did this, and when he recused himself – or he should have certainly let us know if he was going to recuse himself – and we would have put a different attorney general in. So he made, what I consider to be a very terrible mistake for the country," Trump said.