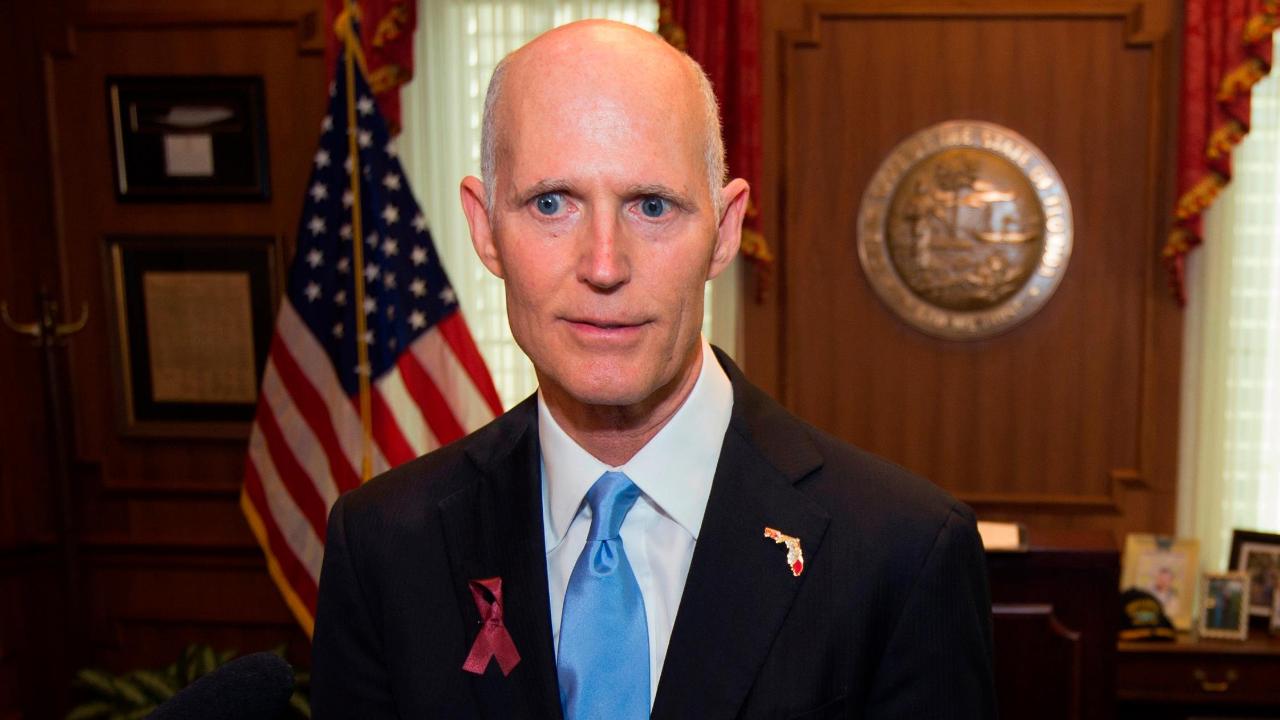 Republican Florida Gov. Rick Scott announced on Monday he will run for Senate in the state next year, beginning what is likely to be a very expensive race.
Scott has degrees in both business administration and law. He worked for Johnson & Swanson, which is Dallas' biggest law firm, where he represented health care, communications and oil and gas companies. He started Columbia Hospital Corporation when he purchased two hospitals, and eventually grew the group into a vast network. By the time Scott left the company, the network had swelled to 340 hospitals, 135 surgery centers and 550 home health locations across 37 states, according to his campaign. However, the corporation eventually pled guilty to at least 14 felonies, and paid more than $1 billion in fines.
Scott is a multi-millionaire, with a net worth of $149 million as of last year.
The former health care executive relies on income earned from a blind trust that is controlled by a long-time business associate, which he said in financial filings was worth $130 million at the end of 2016.
A financial disclosure form from 2017 shows the governor received $4.35 million from his trust as income during 2016. Scott also owns a beachside mansion in Naples, Florida worth $15 million and a vacation home in Montana worth nearly $1.5 million.
The Florida Republican has been known to spend big on his political campaigns, and isn't shy about tapping into his personal coffers. Between two races, Scott and his wife, Ann, spent more than $80 million of their own money.
Scott's opponent, incumbent Bill Nelson, had assets between $1.3 and $6 million, with an estimated net worth around $500,000, as of December 31, 2016, according to financial filings.
Nelson could be a top funding priority for Democrats as they seek to defend the seat in a state where President Donald Trump edged out a victory in the 2016 presidential race.
The Associated Press contributed to this report.