Farmers growing impatient amid US-China trade dispute
The trade war between the U.S. and China is devastating the soybean industry and farmers are getting anxious.
The 25 percent tariff on Chinese goods has halted exports to China, the world's largest buyer of soybeans, and created a surplus. Now farmers are working hard to sell their soybeans. In Illinois, some struggling farmers are being forced to store their excess crops in large emergency bags.
"We are seeing the markets dry up," said Topflight Grain General Manager Scott Docherty to FOX Business' Jeff Flock on Friday. "And the record yields that we are seeing — the yield curve for soybeans and corn has been tremendous here. We've set new records in Central Illinois and through the Midwest in the last three or four years."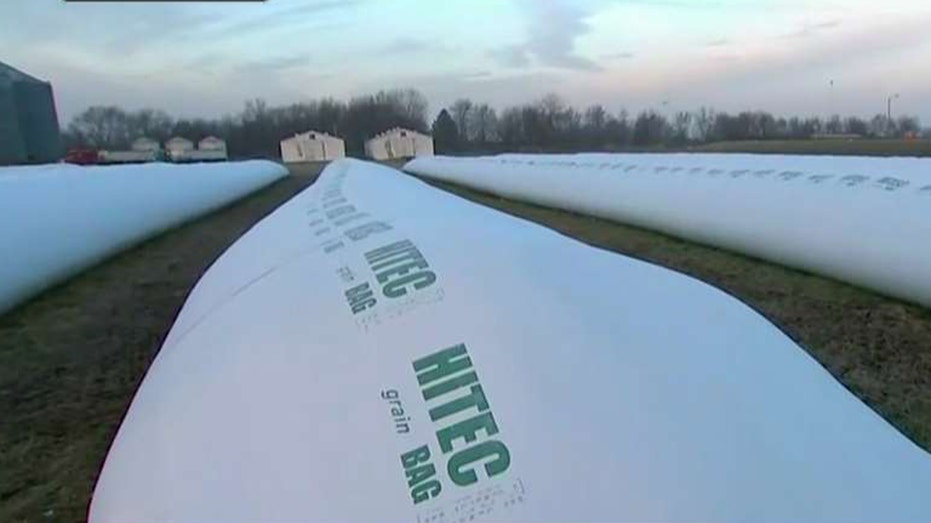 U.S. soybean exports to China are down 97 percent in 2018, according to the USDA. And Docherty stressed that farmers are getting more and more anxious.
"Their patience are starting to run thin for the producers I talk to," said Docherty.
Soybean prices have dropped roughly $2 per bushel. And although the U.S. Department of Agriculture has emergency support for farmers, Docherty said it doesn't rectify the problem.
"They don't want price support payments," he said. "They want to be able to grow the crop and be able to produce it and sell it on the market and have certainty in the marketplace."