FAI Claims Responsibility for Deutsche Bomb, Indicates There May Be Others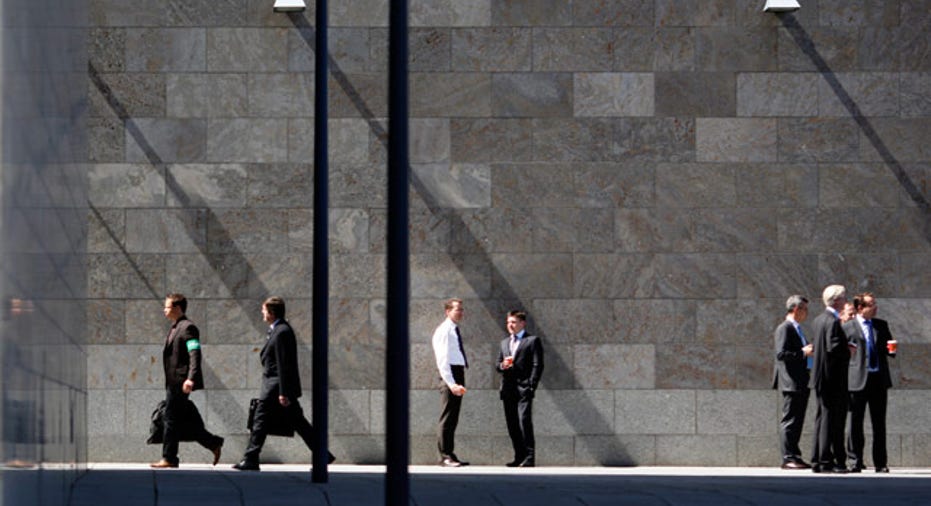 German police say they have obtained a letter in which a group calling itself the Informal Anarchist Federation (FAI) claimed responsibility for an attempted letter bomb sent to Deutsche Bank CEO Josef Ackermann on Wednesday.
Authorities say the letter indicates two other mail bombs may have been sent, however police did not say where they may have been headed.
The announcement comes hours after Udo Buehler, spokesman for Hesse's criminal investigations office, told Reuters Television that there was no indication other countries were affected or that further letter bombs were put in the mail.
The initial parcel was intercepted by authorities late Wednesday in the Frankfurt mailroom of Germany's biggest lender, sending a wave of fear over banks around the globe, including the major Wall Street banks.
Security was built up around Deutsche Bank's Frankfurt headquarters and at its other major global hubs, including six in New York City.
The bomb, which was packed with explosives and shrapnel, did not detonate and there were no injuries. While it's not clear how much damage would have been caused had the bomb detonated, German authorities have said that the bomb was capable of exploding.
"Initial investigations show that this was an operational letter bomb," Hesse's criminal investigations office and Frankfurt prosecutors said in joint a statement, according to Reuters.
While there isn't much information available about the FAI, it appears to be an Italian anarchist organization that has a similar structure to various anarchist terrorist groups.
The group first hit the public in 2003 when it claimed responsibility for a bomb campaign targeting several European Union institutions. In March of this year, FAI claimed responsibility for a mail bomb that exploded at the Olten headquarters of Swissnuclear, the country's nuclear industry association, wounding two people.
Ackermann, 63, is the highest-paid chief executive of Germany's blue-chip companies, earning some 9 million euros ($12 million) last year.
The letter bomb came on the eve of Europe's key eurozone summit, where national leaders are expected to discuss a financial rescue package for the debt-stricken region.
It also comes amid growing protests around the world related to the Occupy movement, which fights against corporate greed and the power of the banking industry.
The Occupy movement in Germany said on Wednesday that it was not involved in the letter bomb and has different ways of protesting.