Eurozone Economy Shrinks in 4Q as Recession Fears Mount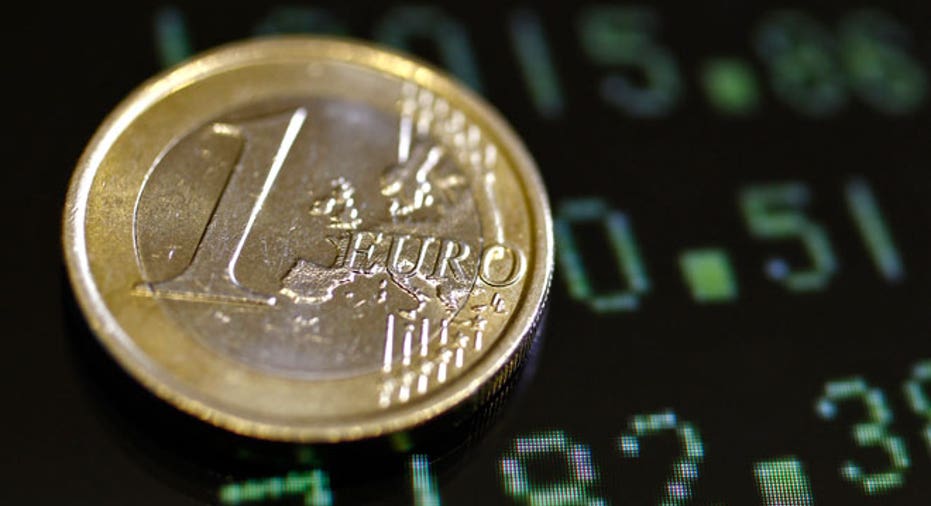 A collapse in household spending, exports and manufacturing sucked the life out of the euro zone's economy in the final months of 2011, the EU said on Tuesday, showing the scope of the downturn that looks set to become a fully fledged recession.
Output in the 17 countries sharing the euro shrank 0.3 percent in October to December from the third quarter, the European Union's statistics office Eurostat said, confirming its estimate of last month and giving a more detailed breakdown.
The European Commission forecasts a recession of the same magnitude this year. That would be the euro zone's second contraction in just three years as the bloc's debt crisis drags on a region that generates around 16 percent of the world's economic output.
Many economists expect an improvement in the second half of 2012, assuming euro zone leaders can agree a big enough financial firewall that could rescue indebted states. The EU's top economic official, Olli Rehn, said on Tuesday he expected "a turning of the tide."
But that is little comfort to households, whose spending accounts for more than half of euro zone output. Suffering from stubborn inflation, government cuts and rising unemployment, households reduced their spending by 0.4 percent in the final months of the year, despite the Christmas period.
"Households will remain under pressure and we don't expect any improvement because fiscal consolidation will deepen and inflation, while falling, remains quite sticky," said Mario Valli, chief euro zone economist at Unicredit.
EU leaders signed a pact last week in Brussels to lock austerity into national budgets, signalling more cuts and more pain for European households as Germany leads a drive to reduce debt levels to regain investors' confidence.
Many euro zone nations, including Belgium and Spain, are being pressured by the Commission to find billions of euros of savings to meet fiscal targets even as their economies contract.
DIVERGING EUROPE
The battle between austerity and growth was already evident in the fourth quarter. Euro zone government expenditure fell 0.2 percent, while industry contracted 2 percent and imports were down 1.2 percent, making for some of the worst readings since the world was dragged into the 2008/2009 financial crisis.
Business surveys from this year suggest there will be no repeat of the biggest economic downturn since the 1930s, and there are tentative signs of stabilisation.
The European Central Bank's offer of a trillion euros in medium-term lending to banks and the EU's fiscal pact have brought Italian and Spanish bond yields to manageable levels.
ECB President Mario Draghi is expected to keep interest rates on hold at the bank's monthly meeting on Thursday, probably judging that the weak economy is offsetting concerns about high oil prices and inflation.
Draghi said last week in Brussels that he was "reassured" by the euro zone's commitment to fiscal discipline and reforms, although he said the economy remains fragile.
That fragility is most evident in the contrasting fates of debt-stricken Greece and efficient, export-driven Germany, a gap EU leaders at last week's summit appeared unable to resolve in the short term.
Greece is likely to endure another year of recession in 2012 and probably will not return to growth until 2014, while Germany and France, the euro zone's biggest economies, are seen escaping a contraction this year.
The growing divergence between the euro zone's prosperous north and poorer south was clear in the last quarter of 2011, when Italy, the euro zone's third largest economy, saw output shrink 0.7 percent, while France expanded 0.2 percent.