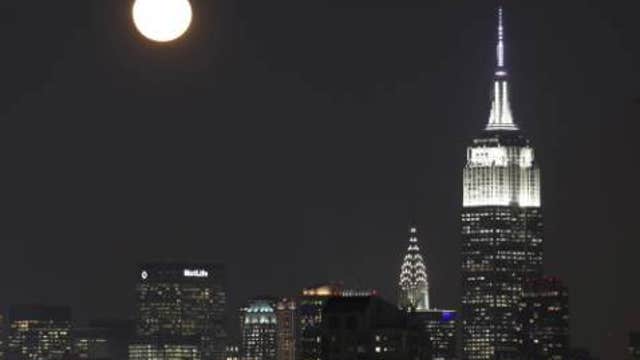 New York City, the most densely populated city in the United States with 8.4 million residents, saw its first diagnosis of Ebola this month.  Last week, Dr. Craig Spencer, who recently returned from Guinea, tested positive for the disease. Beyond the health impact, local businesses say they are also taking a hit.
FOXBusiness.com retraced the footsteps of Dr. Spencer, the first Ebola patient in New York City, to calculate what a day in his shoes cost some of the city's businesses.  The early estimate may shock you—at approximately $70,000 worth of losses.
The damage is still being assessed, and that figure does not factor in the costs of health care workers, treatments for the patient, which could add up to $20,000 per day according to medical experts, or law enforcement officers assigned to help with the case.
From early morning on October 21st, when Dr. Spencer first started feeling fatigued, to the morning of October 23rd, when he first contacted authorities about having a fever of 100.3 degrees, Dr. Spencer rode three subway lines, visited one restaurant, a coffee shop, bowling alley and traveled home in an Uber car.
On October 21st, Dr. Spencer took the 1 train heading downtown.  He visited The Meatball Shop located at 64 Greenwich Avenue, the High Line, then stopped at the Blue Bottle Coffee shop.
Despite the extremely low chances of being contaminated, the Meatball Shop was forced to close for lunch last Friday for inspections.  One employee told FOX Business that the shutdown cost the restaurant about $3,300 in revenue.
On October 22nd, Dr. Spencer took the L train from Manhattan to The Gutter Brooklyn, an 8-lane bowling alley with a bar in Williamsburg.
Walking in freshly after the cleaning, the placed smelled like bleach. According to Bio-Recovery Corp., approximately $18,100 worth of man-powered cleaning service was provided before Gutter got the OK from city officials to reopen to the public.  The Gutter was closed Thursday evening, October 23rd and reopened at noon on Saturday, October 25th.
Sal Pain, Bio-Recovery Corp.'s Chief Safety Officer, told FOX Business that the Gutter's cleaning crew was comprised of three certified foreman (each $395 per hour), one safety officer ($345.00 per hour) and six certified technicians (each $315.00 per hour).  The bowling alley took approximately 5 hours to clean.
Bio-Recovery Corp. is the same company that handled the cleanup at Dr. Spencer's Harlem apartment. The crew that decontaminated the space cost about $48,260 and consisted of four certified foreman, one safety officer, five technicians and two level-A PPE Suits.
Who foots the bill is a very complex matter. According to one source familiar with the matter, there's still a big question as to how much Dr. Spencer, insurance companies and taxpayers will pay.
Disease detectives are still working to track down every person with whom Dr. Spencer may have been in contact with before he was transported to Bellevue Hospital for treatment. Sources say the total cost could reach hundreds of thousands of dollars.