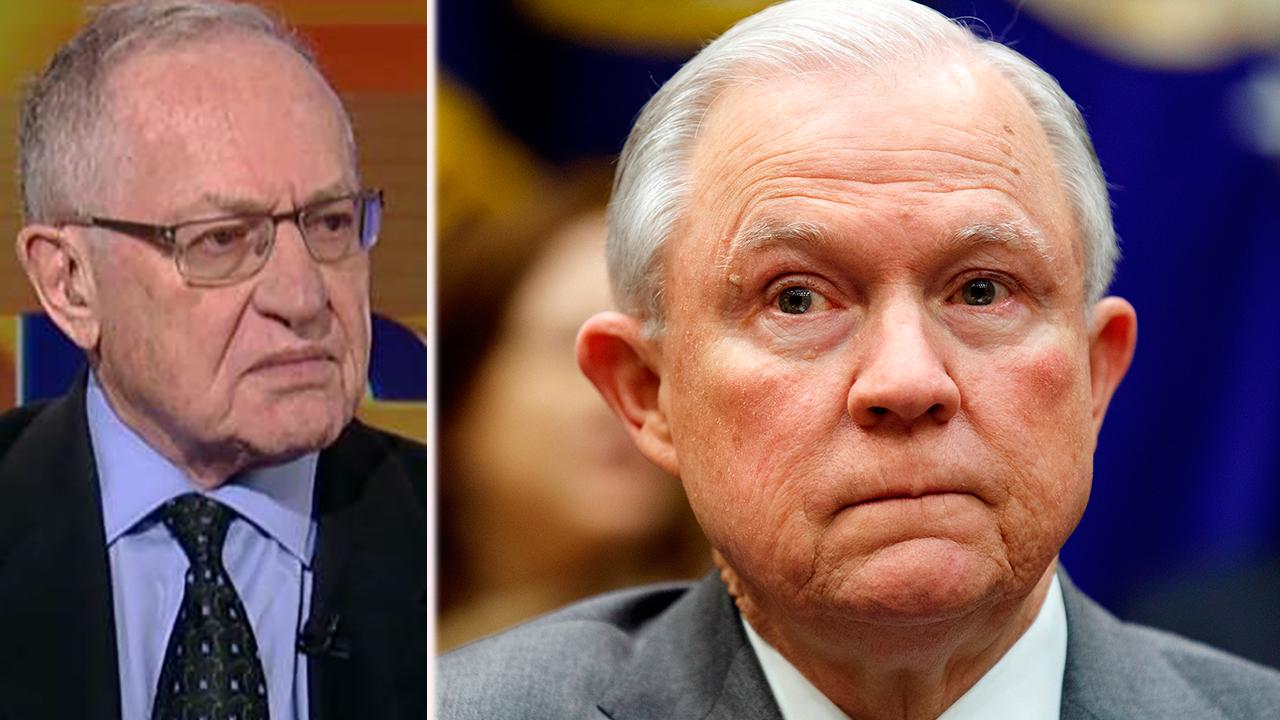 Famed Harvard Alan Dershowitz believes the Department of Justice should have conducted its own inquiry before appointing Special Counsel Robert Mueller to investigate whether Russian interfered in the 2016 election to support Donald Trump.
"It should've been the call that was made when Mueller was first appointed," he told FOX Business' Maria Bartiromo during an interview on Sunday. "We have to make sure we never confuse political sins with federal crimes."
The DOJ, which dismissed Republican calls for a second special counsel to investigate possible alleged misconduct by Justice Department and FBI officials, instead appointed U.S. attorney for Utah John Huber to determine whether a special counsel was necessary.
Huber, a federal prosecutor, was unanimously confirmed twice by the Senate as U.S. attorney for the District of Utah in 2015 and again in 2017. He previously served in leadership roles within the U.S. Attorney's Office as national security section chief and executive assistant U.S. attorney. Now, he'll be tasked with evaluating claims by congressional Republicans' about alleged unlawful dealings related to the Clinton Foundation.
"I write in response to recent letters requesting the appointment of a Special Counsel to review certain prosecutorial and investigative determinations made by the Department of Justice in 2016 and 2017. I take the concerns you raise seriously," Attorney General Jeff Sessions wrote in a letter to Senate Judiciary Chairman Chuck Grassley, House Judiciary Committee Chairman Bob Goodlatte and House Oversight Committee Chairman Trey Gowdy.
Dershowitz applauded the decision to calibrate in a step-by-step way whether the appointment of a special counsel was necessary, or if it was overzealous. Issues on both side of the aisle -- including determining whether Russians attempted to influence the election, or whether the Clinton Foundation acted outside the confines of the law -- need to be investigated, he said, calling for a non-partisan commission to investigate Democrats and Republicans.
"The answer to having one bad appointment of a special counsel is not to make a second bad appointment of a special counsel," he said. "I'm against the criminalization of political differences, whether it's Democrats trying to criminalize Republicans, or Republicans trying to criminalize Democrats."