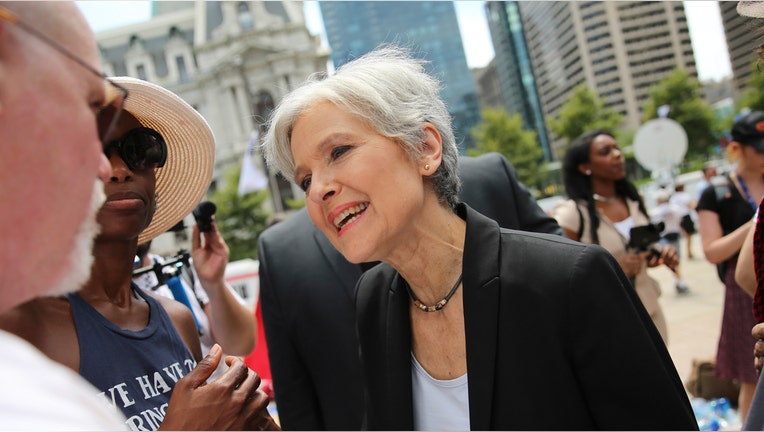 In light of the DNC email leak, hundreds of Bernie Sanders supporters continued to voice their concerns with the Democratic Party during an Occupy DNC protest near Philadelphia's City Hall. Green Party's Jill Stein has taken advantage of the infuriated Sanders fans, helping catapult her own bid for the presidency.
For those unfamiliar with the Green Party, the grassroots electoral alternative centers around environmental issues, as well as social justice and the fight against the one percent.
In an effort to keep the movement Sanders started alive, followers gravitated toward Stein after the former presidential candidate fully pledged his support to Hillary Clinton – putting the apparent email controversy in the past. Evident by the continuous protests, it seems supporters of the Vermont senator have yet to forget what they believe has now become a rigged election.
Stein took center stage at the protests Wednesday, laying out her platform for candidacy. FOXBusiness.com's Jade Scipioni was at the protests and asked Stein how she plans to beat Republican presidential nominee Donald Trump.
"This is how we beat Donald Trump," said Stein, referring to the hundreds of people who attended the protest. "He cannot stop the power of a revolution."
Unless Stein can claim 15% of the national electorate, the revolution won't be enough to get her on the debate stage for a chance at becoming the next president of the United States.