Debt ceiling debate still massive obstacle for Congress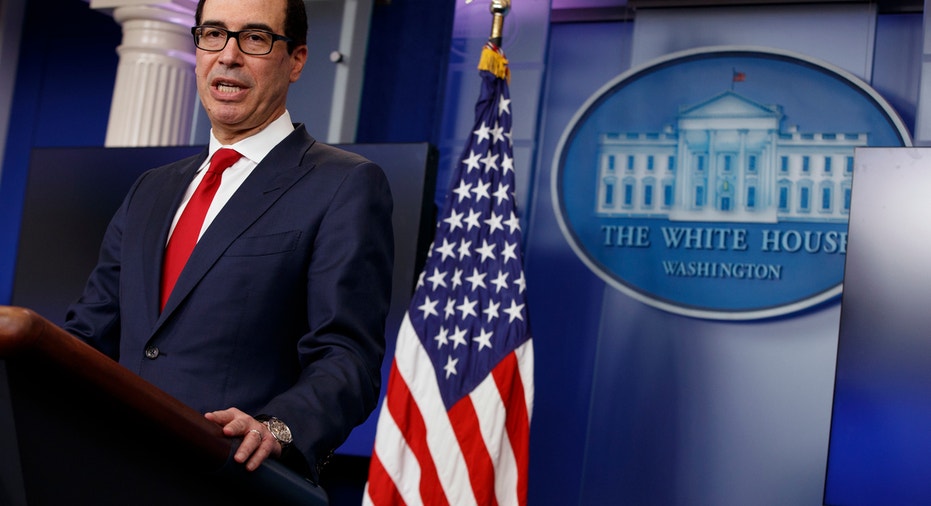 Following a meeting with Treasury Secretary Steven Mnuchin and Senate Minority Leader Chuck Schumer (D-N.Y.) on Tuesday morning, Senate Majority Leader Mitch McConnell (R-Ky.) offered little concrete assurances of reaching an agreement to raise the debt limit before Mnuchin's September deadline.
"We are looking for a way forward," McConnell said to reporters, adding that he hopes to raise the debt ceiling "sometime in the next month or so."
Meanwhile, White House Press Secretary Sarah Huckabee Sanders said during a press briefing Tuesday that the Trump administration believes "it's important to raise the debt ceiling as soon as possible."
On Friday, Mnuchin – who has been requesting for months that Congress strike a deal to raise the debt ceiling prior to leaving Capitol Hill in August – wrote a letter to lawmakers saying the borrowing limit must be raised by September 29 or the U.S. could run out of money to pay its bills.
"Based upon our available information, I believe that it is critical that Congress act to increase the nation's borrowing authority by September 29, 2017. I urge Congress to act promptly on this important matter," Mnuchin's letter read.
While Republicans struggle to bring Democrats to the table on their big-ticket agenda items, they may also experience intraparty divisions where the debt ceiling debate is concerned. Conservative members of the party traditionally favor attaching spending reform riders to the debt limit increase as a way to move toward a balanced budget over time. However, Mnuchin has pressed multiple times for a "clean" debt ceiling bill, passed with no strings attached.
That debate has caused some division within the administration itself. Office of Management and Budget Director Mick Mulvaney, a known deficit hawk, has indicated he and Mnuchin are at odds about whether the debt ceiling legislation should have spending provisions added on.
President Obama temporarily suspended the debt ceiling until March 2017—since then the government has been paying its bills using "extraordinary measures." The worry now is how much longer it can sustain those measures, which, as indicated by the administration, appears to be sometime in the early Fall.