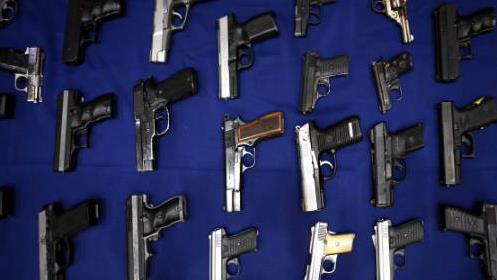 While tax reform is front and center on Capitol Hill, the House of Representatives is set to take on another bill that would overhaul concealed carry laws in the U.S.
The legislation, sponsored by Rep. Richard Hudson (R-NC), would permit owners of legally concealed handguns to carry them from one state to another.
Currently every state and municipality has the ability to set its own carry rules, but Rep. Hudson is betting on the "Full Faith and Credit Clause" to move the bill forward.
"The Full Faith and Credit Clause says that every state has to give full faith and credit to the judicial proceedings and legal documents of every other state and that Congress has a responsibility to determine how those are recognized," he told FOXBusiness' Stuart Varney on "Varney & Co."
Rep Hudson said the bill is gaining support in the House.
"We whipped the bill last week. We continue to have discussions with members. This bill is easily going to pass today," he said.
While the bill could face challenged in the Senate, Rep. Hudson is banking on Texas Senator John Cornyn to" find a path forward."
"Sen. John Cornyn has the legislation in the state. He's long been a champion of the Second Amendment," he said. "He actually brought up constitutional carry in 2013 as an amendment and there were 7 Democrats who are still in the Senate who voted for it at that time. So there's a precedent for Democratic support."