Comer blasts Biden, Schumer for trying to 'scare seniors' by saying GOP wants to cut Social Security, Medicare
Rep James Comer said cuts to Social Security or Medicare are 'off the table'
House Oversight Committee Chairman Rep. James Comer, R-Ky., fired back at President Biden and Senate Majority Leader Chuck Schumer, D-N.Y., for repeating the Democratic talking point that Republicans want to make cuts to Social Security and Medicare, accusing them of trying to frighten older Americans.
Republicans are looking to rein in government spending, but they have repeatedly rejected accusations that they plan to reduce Social Security or Medicare benefits. In a Sunday interview with ABC's "This Week," Comer reiterated that the GOP is not targeting those programs.
"We're not going to cut Social Security or Medicare. We've been very clear about that," Comer said. "It's very disappointing that the president and Chuck Schumer would continue to try to scare seniors. These are important programs to everyone. There's bipartisan support for Social Security and Medicare."
Republicans will have to figure out where they want to make cuts if they hope to reach a deal on the debt ceiling that includes new limits on federal spending. Comer said they have yet to make those decisions, but noted they have several months to work out the details.
FLORIDA SENATOR SLAMS BIDEN AS SOCIAL SECURITY, MEDICARE 'HYPOCRITE' AHEAD OF VISIT
"We're going to come forward with a plan. We're still debating that plan, we're having robust debate amongst our conference. That's what democracy's supposed to be about," Comer said. "And thank goodness for the House Republicans, thank goodness that somebody's willing to step up and say we can't keep going down this unsustainable path of spending 1 to 2 trillion dollars a year more than the government takes in. Somebody's got to be the adult at the table and House Republicans will hopefully be that person."
Biden has based his accusations that Republicans want to cut Medicare and Social Security on a proposal from Sen. Rick Scott, R-Fla. Scott's plan made no mention of those programs, but called for all federal programs to sunset every five years and be up for a vote on whether to renew them. Scott has gone on record saying he does not plan to cut Social Security or Medicare.
KEVIN MCCARTHY CALLS OUT WH OVER SOCIAL SECURITY, MEDICARE BUDGET CUT SPECULATION: 'NONE OF THAT IS TRUE'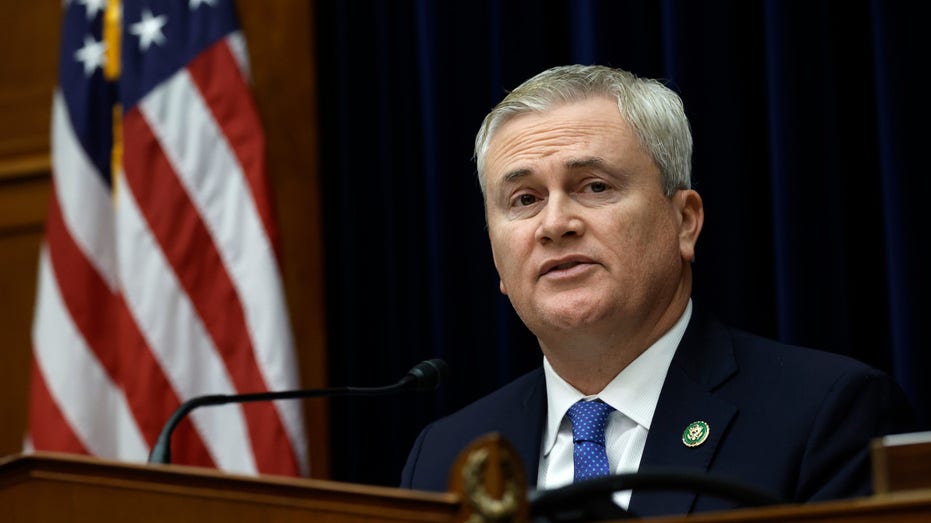 Comer made it clear that no matter how the debt ceiling talks go, Social Security and Medicare will remain untouched.
FOX BUSINESS ON THE GO BY CLICKING HERE
"If anything we need to shore those programs up, they're running out of money," Comer said. "But at the end of the day, those programs are going to be off the table with respect to cuts, but everything else is on the table."