Citi Exec to FOX Business: More Cuts Likely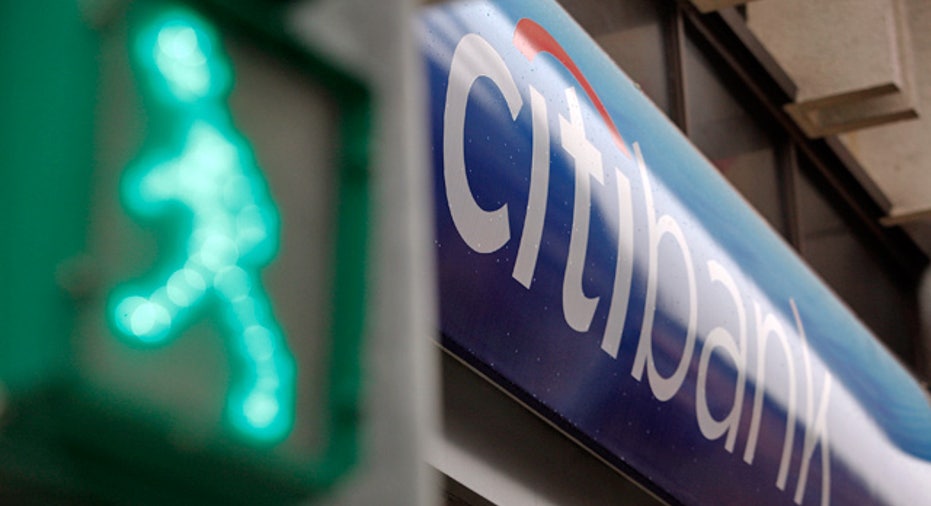 Citigroup (NYSE:C) tells FOX Business that the 11,000 job cuts announced today -- 4% of its workforce -- won't be the end of layoffs at the nation's third-largest bank by assets, deemed "too big to fail" by the   U.S. government.
On whether today's cuts will be the end, a Citi executive tells FOX Business: "In the last quarter, we said on a Wall Street conference call that we would continue to seek ways to optimize. I don't think anyone can come to the conclusion the bank is going to sit back and do nothing else." The executive adds Citigroup's new chief executive, Michael Corbat, "said in October he now wants to focus on operational efficiency, so the layoffs shouldn't be a surprise."
Another Citi exec tells FOX Business: "O'Neill (chairman Michael O'Neill) and Corbat are really focused on cutting out the excess in the bank. We've been living too long with too many layers, too many units not being able to or just not talking to each other. We've been living with dysfunction too long."
The Citi exec adds: "We need to rationalize our operation -- it's one of the most top-heavy, bureaucratic organizations. Too many middle managers, too many layers."
Corbat, who recently took the reins from former top executive Vikram Pandit, is now moving aggressively to strip out the excess and the operations that don't earn the bank money throughout the world.
Citigroup received the most federal funding during the financial crisis, a total of $476.2 billion in cash and guarantees, says a 2011 report from the Congressional Oversight Panel, which oversees the TARP bank bailout program.
Citi now plans to take fourth-quarter pre-tax charges of about $1 billion. It forecasts an estimated $900 million in expense savings in 2013, and $1.1 billion in cost savings in 2014. The biggest layoffs are coming in global consumer banking, with 6,200 job cuts. Citi will also cut 1,900 jobs in its institutional clients group, which includes securities, banking, and transaction services. The bank also plans to sell or significantly cut back consumer operations in Pakistan, Paraguay, Romania, Turkey and Uruguay. Citi Holdings, the bad bank at Citi, is expected to eliminate about 350 positions
"We're focusing on what we do best and making that more efficient," a Citi exec tells FOX Business. "When you look at job cuts in total, there are several different things we're doing besides job cuts. We're merging units inside the bank, cutting back in markets where we don't have scale, and significantly unwinding or cutting back where we don't see a return" on investment.