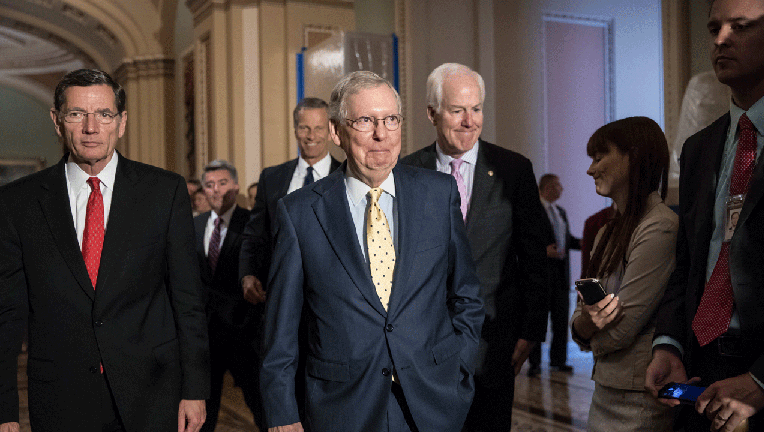 After evaluating the GOP's repeal-only strategy late Wednesday, the Congressional Budget Office said Thursday Senate Majority Leader Mitch McConnell's latest bill to repeal and replace the Affordable Care Act would increase the number of uninsured by 22 million over the next decade.
Next year, the CBO estimates an additional 15 million people would be uninsured when compared with a continuation of the current law. That number would increase to 19 million in 2020.
The agency notes that by 2026, 82% of all U.S. residents under 65 would be insured, compared with 90% under a continuation of the current law.
The bill would decrease the federal budget deficit by $420 billion by 2026, largely due to a controversial reduction in spending on Medicaid, by 26%, over the same time period. The CBO notes these savings are larger than the previous Senate bill.
After McConnell (R-Ky.) failed to secure enough votes to pass this bill earlier this week, the GOP went back to the drawing board, floating a repeal first, replace later strategy. McConnell said the chamber will hold a vote next week on either the repeal and replace bill, or the repeal-only measure.
On Wednesday, the CBO said repealing ObamaCare without replacing it would lead to 17 million additional people losing health insurance coverage in 2018 and 32 million by 2026. If no replacement plan were introduced, premium costs would surge 25% next year relative to the current law and by 2020 about 50% of the population would live in an area where no insurers were participating in the market.