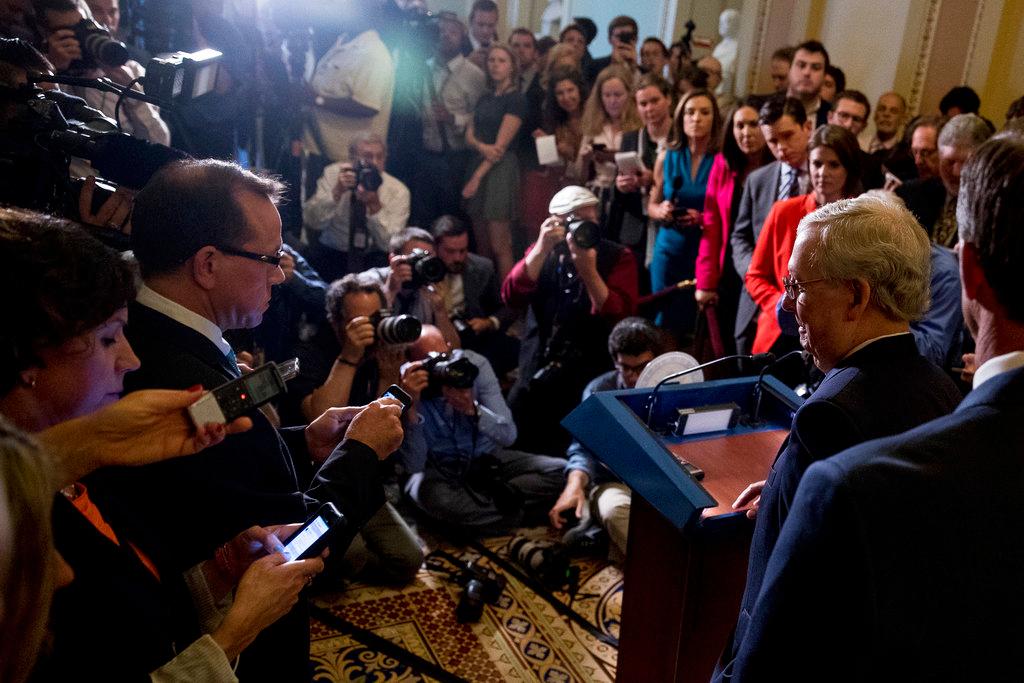 The Congressional Budget Office on Monday revealed that the Senate bill to repeal the Affordable Care Act could result in 15 million fewer people on Medicaid.
In an interview with FOX Business' Liz Claman, Matt Salo, executive director of the National Association of Medicaid Directors, said the CBO's projection on Medicaid is "plausible" and the provisions on the GOP Senate bill cannot be carried out.
"You simply cannot take $700, $800 billion out of this program and not have a significant amount of human collateral. And that will mean either millions and millions of people losing coverage or millions and millions of people losing access to doctors because we can't pay them enough to see anybody," he said.
White House Deputy Press Secretary Sarah Huckabee Sanders said Tuesday the CBO scoring is unreliable in predicting coverage.
"They [CBO] projected that ObamaCare … there would be 24 million people that were part of that; there were only 11 [million], and that number is dropping every day," she told reporters at the daily press briefing.
Although the CBO's analysis is not always accurate, Salo said the bipartisan group is the "law of the land" when it comes to making predictions.
"There is an overwhelming consensus that the per capita caps in this Senate bill are simply insufficient, they are unworkable and they will lead to very, very harmful things happening in states across the country," he said.