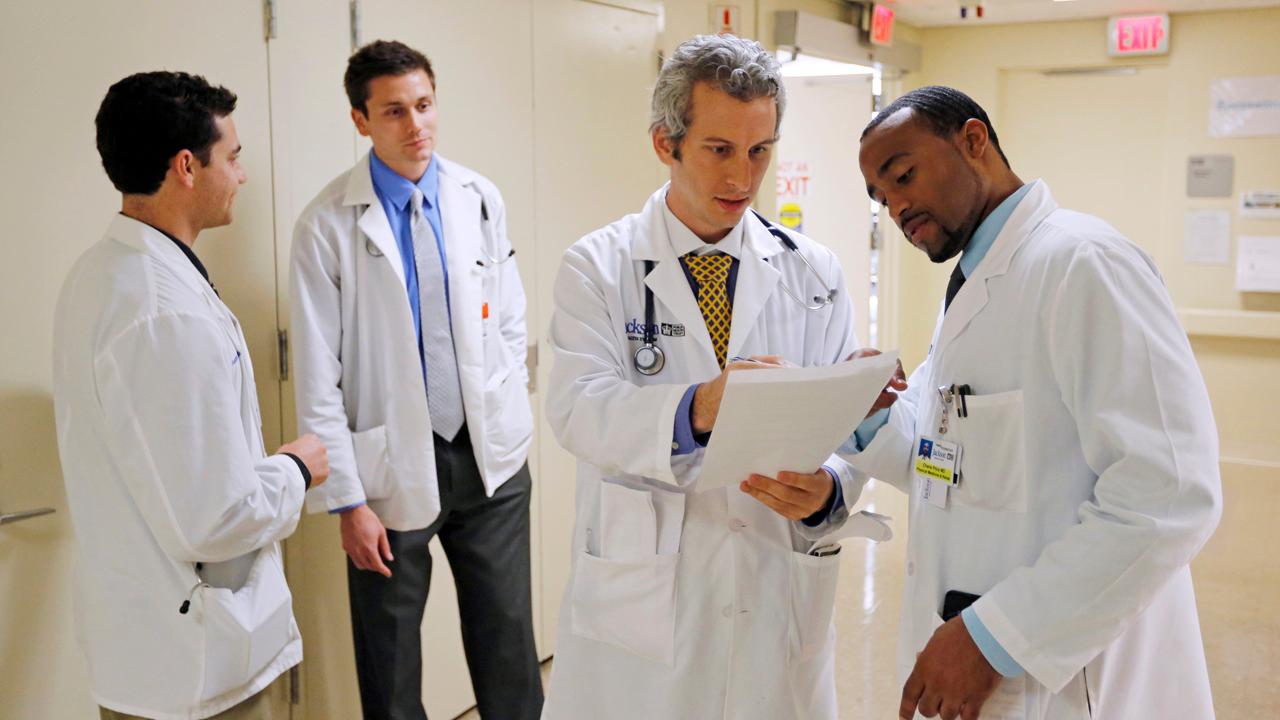 As the administration weighs whether to continue funding key ObamaCare subsidies for 2018, the Congressional Budget Office said on Tuesday that failure to do so could scare more insurers off of the federal exchanges and increase costs over the near-term.
According to a new report, the CBO estimates that if the administration eliminates cost-sharing reduction subsidies, or reimbursements for discounted care provided to low-income individuals, more individuals would be left with no marketplace options over the next two years. Five percent of Americans would live in an area that does not have an insurer in the individual market in 2018.
Next year, the number of uninsured Americans would increase marginally, though by 2020 it says that number would be "slightly lower."
Additionally, the nonpartisan office forecasts that without CSR payments, premiums for middle-priced silver plans offered on the exchanges would rise 20% next year and 25% by 2020, which would result in a concordant increase in premium tax credits available. That would cause the federal deficit to surge $194 billion over the next decade. The CBO says most Americans would pay net premiums for nongroup insurance that are similar or somewhat less than what they would otherwise pay, while noting that some would face slight increases through 2020.
More from FOXBusiness.com...
Trump threatened to let ObamaCare 'implode' by eliminating funding for the key payments after Republicans in the Senate failed to pass a measure to repeal parts of President Barack Obama's signature health care law late last month.
On Tuesday, the White House reiterated that the administration had yet to make a decision on the continuation of the payments.
"Regardless of what this flawed [CBO] report says, Obamacare will continue to fail with or without a federal bailout ... No final decisions have been made about the CSR payments. We continue to evaluate the issues," a White House spokesperson said in a statement.
Insurers are scheduled to receive their next round of subsidy payments on August 21 and have asked the federal government for $8 billion in cost-sharing reduction payments for the coming year.
Cost-sharing reduction subsidies have been a big focal point for insurers looking to gauge costs and ObamaCare participation levels for the coming year. One of the nation's largest insurers, Anthem (NYSE:ANTM), warned late last month that without certainty regarding these payments, it could be forced to narrow its participation on the exchanges even further. In the weeks since Anthem issued that warning, it announced its withdrawal from the ObamaCare marketplace in Nevada and a dramatic reduction of participation in Georgia.
Insurers now have until September 5 to submit their final premium requests and until September 27 to sign final contracts for next year's plans.