California's Newsom slams Walgreens on abortion drugs
Walgreens said it intends to get necessary regulatory approvals to sell mifepristone where it's legal to do so
California Governor Gavin Newsom (D) slammed Walgreens over its decision to stop selling abortion pills in Republican states with attorneys general who had warned that doing so could put the pharmacy in legal jeopardy.
"California won't be doing business with Walgreens – or any company that cowers to the extremists and puts women's lives at risk," Newsom tweeted on Monday. "We're done."
Newsom's tweet comes after Walgreens announced last week that it will stop selling the abortion pill mifepristone in the 20 states where Republican attorneys general have outlined objections to the sale of the drug through the mail. 
WALGREENS WON'T SELL ABORTION PILLS IN 20 STATES WHERE REPUBLICAN ATTORNEYS GENERAL OBJECT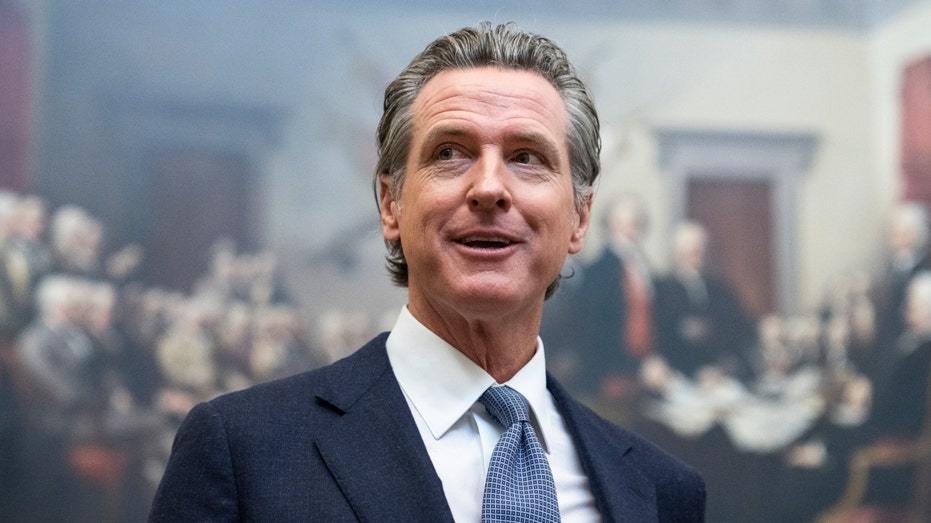 The attorneys general argued in their letter published in February that federal criminal law prohibits the use of the mail to distribute abortion drugs, and noted that the law is enforceable through a private right of action. They also raised questions about the Biden administration's interpretation of the federal law in play, as the White House argued that the text of the law shouldn't be "'[t]aken literally'" despite acknowledging the language of the text. 
The AGs wrote: "We reject the Biden administration's bizarre interpretation, and we expect courts will as well. Courts do not lightly ignore the plain text of statutes. And the Supreme Court has been openly aversive to other attempts by the Biden administration to press antitextual arguments."
The 20 states that have informed Walgreens of their intention to block the sale of mifepristone by mail include Alabama, Alaska, Arkansas, Florida, Georgia, Indiana, Iowa, Kentucky, Louisiana, Missouri, Mississippi, Montana, North Dakota, Ohio, Oklahoma, South Carolina, South Dakota, Texas, Utah and West Virginia.
BIDEN ADMIN SAYS REVERSING ABORTION PILL'S FDA APPROVAL WOULD HARM PUBLIC INTEREST
Mifepristone is a drug that was approved by the Food and Drug Administration (FDA) in 2000 to cause an abortion or assist with a miscarriage up to the 10th week of pregnancy when used in combination with misoprostol. Mifepristone is used first to dilate the cervix and block a hormone needed to sustain a pregnancy, then misoprostol is taken a day or two later to cause contractions that empty the uterus and end the pregnancy. 
For over 20 years, the FDA only permitted mifepristone to be dispensed by specialty offices and clinics due to safety concerns. The agency has loosened those requirements and in 2021, eliminated an in-person requirement for obtaining the drug and permitted it to be prescribed via telehealth and shipped by mail-order pharmacies. Those changes have seen the number of medication abortions rise, as they accounted for 54% of all U.S. abortions in 2020, according to the Guttmacher Institute, which supports abortion rights.
LAWYER IN ABORTION PILL CASE RESPONDS TO FORUM SHOPPING ACCUSATIONS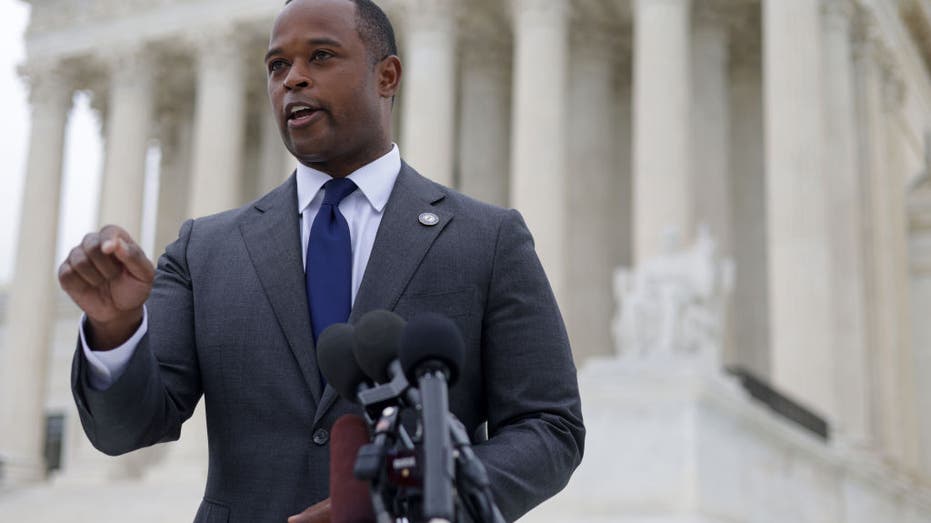 Earlier this year, the FDA allowed pharmacies like Walgreens to start dispensing the drug after they undergo certification, which entails meeting standards for shipping, tracking, and confidentially storing prescription information.
In response to Newsom's comments, a Walgreens spokesperson told FOX Business, "From the outset, we have made our intentions clear to become a certified pharmacy to distribute mifepristone wherever legally possible to do so."
Walgreens released a statement Monday evening which said: "We want to be very clear about what our position has always been: Walgreens plans to dispense Mifepristone in any jurisdiction where it is legally permissible to do so. Once we are certified by the FDA, we will dispense this medication consistent with federal and state laws. Providing legally approved medications to patients is what pharmacies do, and is rooted in our commitment to the communities in which we operate."
Ticker
Security
Last
Change
Change %
WBA
WALGREENS BOOTS ALLIANCE INC.
31.42
-0.43
-1.35%
GET FOX BUSINESS ON THE GO BY CLICKING HERE
A group opposed to abortion called the Alliance Defending Freedom (ADF) filed a lawsuit in November seeking to revoke the FDA's authorization of mifepristone. ADF argues that the FDA's testing of the drugs wasn't up to its full standards prior to its release onto the market over 20 years ago.
A ruling in the federal district court that has heard arguments in the ADF lawsuit against the FDA could come at any time. It's possible that the case will be appealed, leaving the timeline for a final resolution of the case uncertain.
Fox Business' Sarah Rumpf and the Associated Press contributed to this article.
This article has been updated to include Walgreens' latest statement on the subject.