Blue Cross Blue Shield of Kansas City pulls out of ObamaCare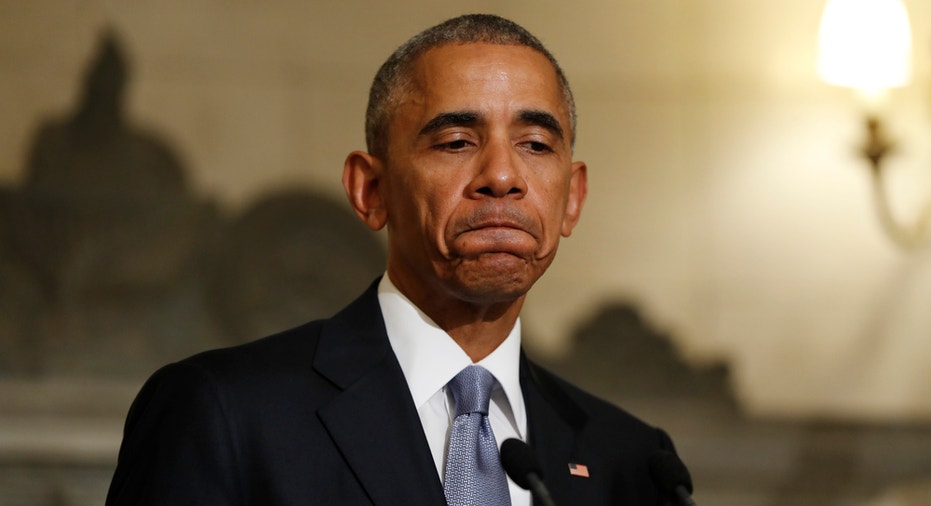 Blue Cross and Blue Shield of Kansas City, which serves health care consumers across Missouri and Kansas, announced Wednesday it would not participate on the ObamaCare exchanges in 2018.
The company offers plans to consumers across 32 counties and said the decision will affect 67,000 individuals.
"Like many other health insurers across the country, we have been faced with challenges in this market. Through 2016, we have lost more than $100 million. This is unsustainable for our company," the company's CEO Danette Wilson said in a press release.
The insurer's exit will not affect customers who bought plans prior to October 1, 2013 and it will also not impact coverage throughout the remainder of this year.
Blue Cross Blue Shield Kansas City's decision follows a few other high-profile exits, including Aetna (AET) and Humana (HUM), which both announced earlier this year that they will not be offering coverage on the marketplace in 2018, citing instability and the damaging costs of exchange participation. Earlier on Wednesday, the CEO of the nation's second largest health insurer, Anthem (NYSE:ANTM), expressed uncertainty about whether it would continue servicing consumers next year in the 14 states where it currently operates.
Meanwhile, Republican lawmakers are hopeful their health care revamp will pass Congress sooner rather than later. The revised American Health Care Act narrowly passed the U.S. House of Representatives earlier this month and will be sent to the Senate floor for a vote following the release of the Congressional Budget Office's analysis Wednesday, according to House Speaker Paul Ryan.