Biden runs $460B deficit in first four months of FY 2023, a 9% increase from last year
Budget deficit in January was $46 billion decrease from December, showing that the rate of spending is decreasing, but the government is still in the red
The federal government ran a $460 billion budget deficit in the first four months of fiscal year 2023, adding $39 billion to the deficit in January, the Treasury Department confirmed Friday.
The government raised $1.47 trillion in tax revenues between October and January, which was 3% lower than the amount of revenue raised over the same period last year. Spending came in at $1.9 trillion, which was 9% higher than in the first four months of FY 2022, according to the Treasury's monthly statement. 
January's deficit was smaller than December's $85 billion budget shortfall, which was itself lower than the $249 billion deficit posted in November.  
The report comes as the Treasury has deployed "extraordinary measures" to avoid federal default after the government reached its $31.4 trillion borrowing limit in January. Congress has an early-June deadline to negotiate with President Biden to raise the debt limit so that the government can continue to pay its bills. 
YELLEN WARNS OF 'UNSUSTAINABLE' DEBT LOADS — BUT SHE WASN'T TALKING ABOUT THE US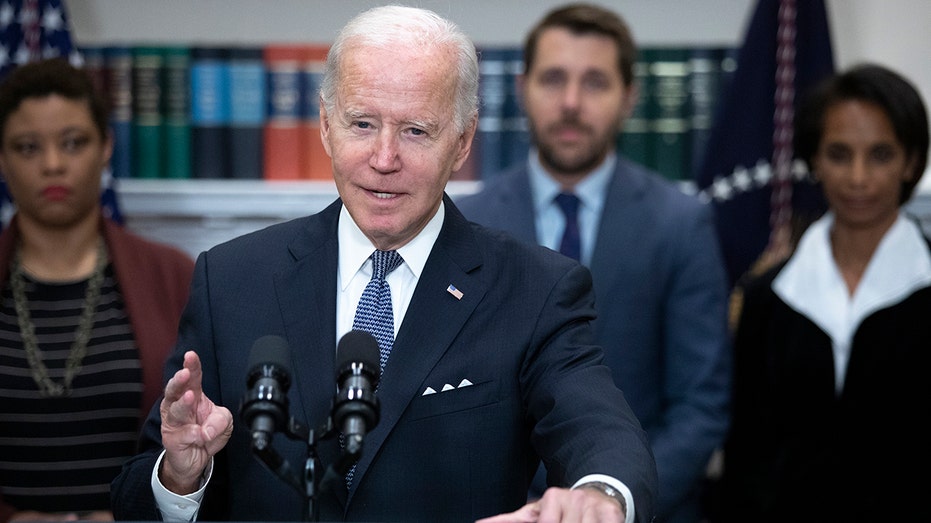 Republicans want commitments from Biden to reduce spending, while Democrats say the debt limit should not be used as leverage in spending negotiations. They have accused the GOP of wanting to cut Social Security and Medicare, which Republicans vigorously deny.
U.S. federal outlays were $486 billion in January, an increase of 4% from last year, reflecting Biden's $36 billion bailout of the Central States Pension Fund to protect the pension funds for more than 350,000 Teamsters union workers and retirees.
FEDERAL DEFICIT UP $200 BILLION COMPARED TO LAST YEAR DESPITE BIDEN'S REDUCTION CLAIMS
Social Security costs rose $12 billion to a total of $114 billion in January, a 12% increase compared to last year. Interest payments on the national debt rose to $51 billion in January, an increase of $8 billion, or 18%.  
"Today's Treasury numbers confirm that, when it comes to unsustainable borrowing, our nation is quickly reverting to type. In just the first third of the fiscal year, we've already borrowed $460 billion, or $3.8 billion per day," said Maya MacGuineas, president of the Committee for a Responsible Federal Budget. 
FACT CHECKERS CALL OUT BIDEN'S STATE OF THE UNION CLAIMS ABOUT THE DEFICIT AS 'MISLEADING,' 'LACKING CONTEXT'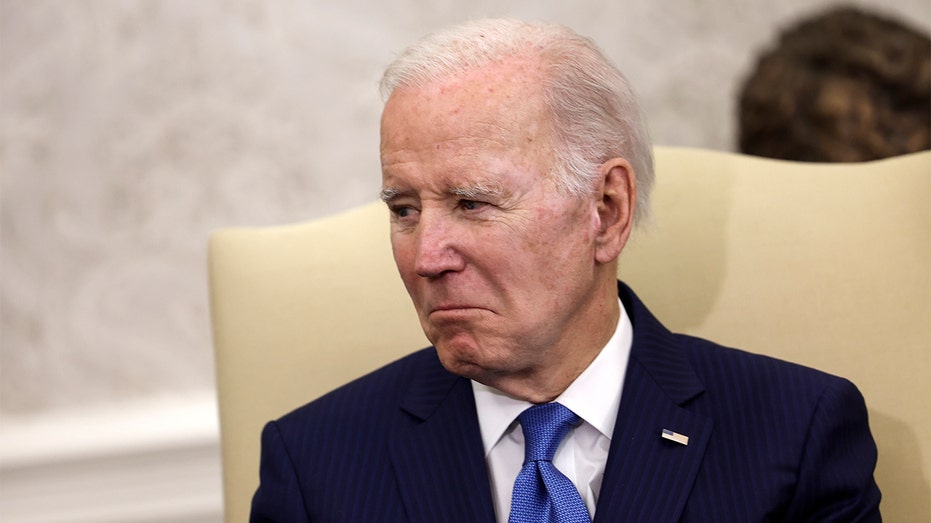 "The President recently told the nation in primetime that his forthcoming budget 'is going to cut the deficit by another $2 trillion.' We look forward to seeing such a proposal given the nearly $2 trillion in new borrowing approved by Congress and the administration last year alone. If true, such a pivot is urgently needed," she continued.
MacGuineas said any proposal to reduce federal spending must include a "concrete, actionable plan" to save Social Security and Medicare from insolvency. 
CLICK HERE TO GET THE FOX NEWS APP
"Members of both parties cheered the exclusion of Social Security and Medicare from any changes. Here are the facts: Such a 'do-nothing' plan would see a typical couple retiring in 2035 receiving a $12,000 to $17,000 cut to their Social Security benefits, while payments to hospitals from Medicare will be cut by 10 percent if nothing is done to prevent insolvency by 2028," MacGuineas said. "And the longer we wait, the more drastic the changes we will ultimately need to make."