Biden family makes 'admission of corruption' in foreign business deals: China expert
President Biden denies $1M in payments were made to family from Chinese business dealings
After President Biden claimed allegations of family payments from Hunter Biden's business associate are "not true," one China expert and author has signaled an "admission of corruption" from the First Family.
"The spokesperson for Hunter Biden's legal team said that, oh, this is okay because this was seed money, good faith seed money," Gatestone Institute senior fellow Gordon Chang said on "Mornings with Maria" Monday. "Now, in these types of transactions, nobody pays millions of dollars without a contract."
On Thursday, GOP lawmakers on the House Oversight Committee revealed that they had obtained bank documents showing that the president's son, Hunter, the president's brother, Jim, and Hallie Biden, the widow of the president's late son, Beau, received payments from Hunter's business associate Rob Walker and their joint venture with Chinese energy firm CEFC. 

A spokesperson for Hunter Biden's legal team confirmed the payments Thursday, but emphasized that the recipients' accounts "belonged to Hunter, his uncle and Hallie – nobody else."
When approached by a reporter on the White House lawn Friday, Biden denied that the payments were made, saying, "That's not true."
CCP-LINKED SILICON VALLEY BANK DEPOSITORS COULD BE 'MADE WHOLE' BY U.S.: YELLEN
Then, Hunter's legal team accused Republicans of pushing a "baseless right-wing conspiracy theory" with a spokesperson stating the capital was part of "good faith seed funds."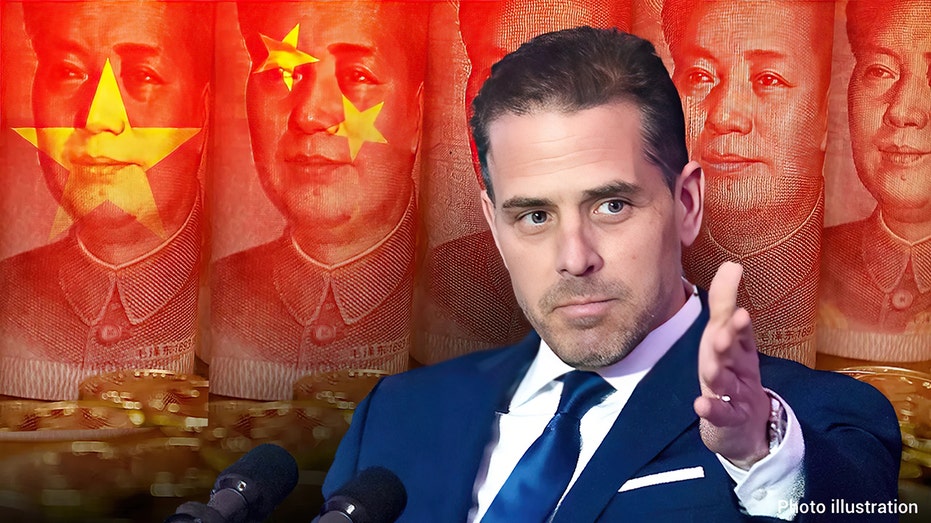 "This is essentially an admission of corruption, and I'm sure that the House Oversight Committee is going to follow up on this. But this doesn't happen in the real world in the absence of payoffs, influence peddling and, yes, corruption," Chang said.
As part of the Oversight Committee's "Biden Family Investigation," Chairman Rep. James Comer, R-Ky., reportedly subpoenaed financial records which revealed that, on March 1, 2017, less than two months after then-Vice President Joe Biden left office, State Energy HK Limited, a separate Chinese company, wired $3 million to Robinson Walker, LLC.
According to a committee memo, "Biden family members and their companies began receiving incremental payments over a period of approximately three months" from Mr. Walker.
"This is essentially an admission of corruption… this doesn't happen in the real world in the absence of payoffs, influence peddling and, yes, corruption."
"In the beginning, the White House denied having any knowledge or the fact that their family was involved in any sort of way, shape or form with the CCP. But now we have bank records that reveal otherwise," Rep. Comer told host Maria Bartiromo on Sunday. "We don't know what the Bidens did in return for this money. The lawyer said that it was seed capital for a business. We haven't been able to find a business. Right now it looks like the Biden family just pocketed this money."
GET FOX BUSINESS ON THE GO BY CLICKING HERE
Chang gave a stark wake-up call to President Biden, criticizing his ignorance in addressing "China's total surveillance state."
"Biden is sort of stuck in this 1990s foreign policy of 'let's all get along.' Well, the world's divided into camps," Chang said. "China and Russia is [sic] on the one side; they form the core of a new axis… And Biden has to understand that, because we cannot deal with things unless we acknowledge reality."
Fox News' Chris Pandolfo contributed to this report.