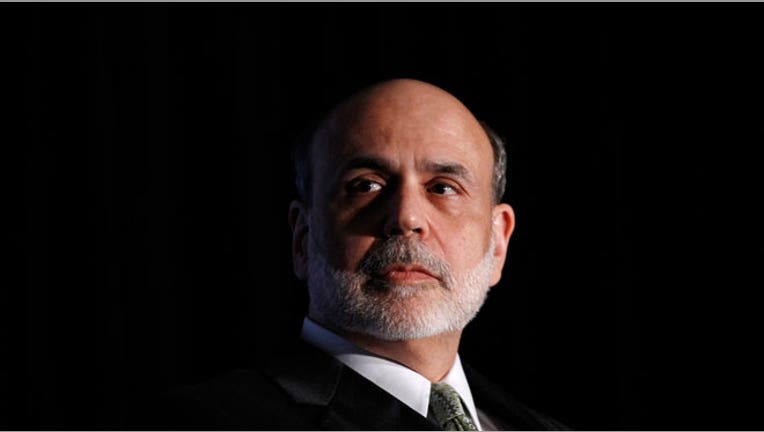 Touting achievements such as increased transparency that mark his own personal stamp on the Federal Reserve Board, as well as economic achievements in the wake of the devastating 2008 financial crisis, Chairman Ben Bernanke on Friday summed up his two terms at the helm of the central bank.
"Fostering transparency and accountability at the Federal Reserve was one of my principal objectives when I became Chairman in February 2006," Bernanke said in prepared remarks. "I had long advocated increased transparency and, in particular, a more explicit policy framework as ways to make monetary policy more predictable and more effective."
Bernanke, who was first appointed by Republican President George W. Bush and again by Democrat Barack Obama, is stepping down on Jan. 31. His likely successor, current Fed Vice-Chair Janet Yellen is expected to be approved by a full Senate vote on Monday.
Bernanke set out making the Fed more transparent early in his tenure. In October 2007, the policy setting Federal Open Market Committee introduced a quarterly Summary of Economic Projections, which included FOMC members' forecasts of key macroeconomic variables such as inflation, gross domestic product (GDP) growth, and the unemployment rate.
Then the U.S. housing market collapsed, leading to a credit crisis that rocked global financial markets. In late 2008 the Fed began initiating a series of unprecedented and unorthodox methods for staving off another Great Depression.
"The crisis and its aftermath … raised the need for communication and explanation by the Federal Reserve to a new level," said Bernanke in a speech before the annual meeting of the American Economics Association in Philadelphia. "We took extraordinary measures to meet extraordinary economic challenges, and we had to explain those measures to earn the public's support and confidence."
Over time, the FOMC added long-run projections of inflation, growth, and unemployment, Bernanke noted, as well as forecasts of the path of the target federal funds rate consistent with each FOMC members' views of appropriate monetary policy.
The Fed "took another important step" in January 2012, according to Bernanke, when the FOMC issued a statement laying out its longer-run goals and policy strategy.
Shortly after that Bernanke introduced his quarterly press conference, an almost-unthinkable precedent, especially given the secrecy that surrounded his predecessors Paul Volcker and Alan Greenspan.
"The increases in policy transparency that were achieved proved valuable during a very difficult period for monetary policy," Bernanke said.
Under his stimulus policies, including massive asset purchases, known as quantitative easing, and years of near-zero interest rates, both designed to pump money into the markets and fuel economic growth, the     U.S. economy "has made considerable progress," the Fed chief noted.
Were these unprecedented interventions successful, Bernanke asked.
"Skeptics have pointed out that the pace of recovery has been disappointingly slow, with inflation-adjusted GDP growth averaging only slightly higher than a 2 percent annual rate over the past few years and inflation below the FOMC's 2 percent longer-term target," he conceded.
The recovery has faced "powerful headwinds," however, according to Bernanke, and if not for powerful stimulus highlighted by very loose monetary policy "economic growth might well have been considerably weaker, or even negative," he said.
The Fed chief ticked off a number of statistics to back up his assertion that stimulus did more good than harm: since the recession ended nearly five years ago payroll employment has risen by 7.5 million jobs; real GDP has grown in 16 of 17 quarters, and the level of real GDP in the third quarter of 2013 was 5.5% above its pre-recession peak; the unemployment rate has fallen from 10% in the fall of 2009 to 7% in November; industrial production and equipment investment have matched or exceeded pre-recession peaks.
Finally, he added, "the banking system has been recapitalized, and the financial system is safer."