Bank of England Keeps Interest Rates Steady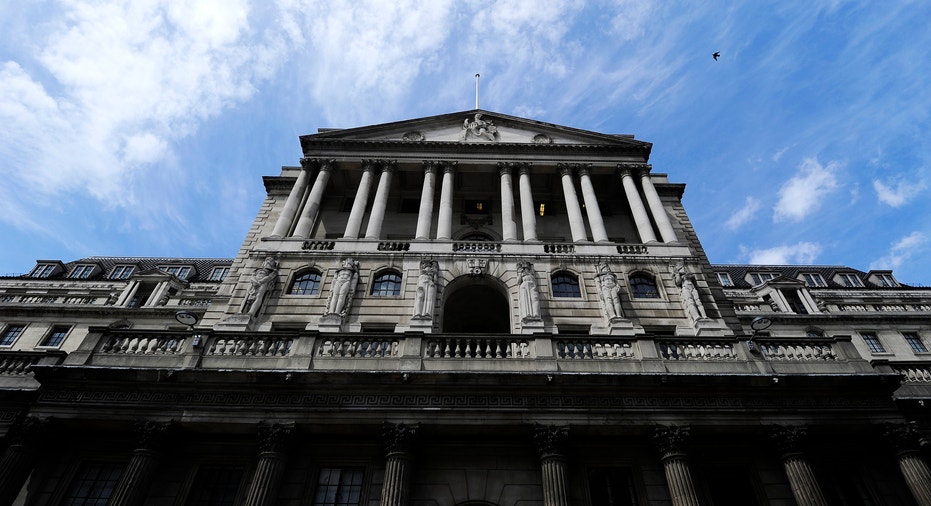 The Bank of England kept interest rates at their record low on Thursday, giving Britain's fast economic recovery more time to build even as differences among its policymakers become more apparent.
The BoE's Monetary Policy Committee left Bank Rate at 0.5 percent, the level it has maintained since the depths of the financial crisis more than five years ago.
The Bank issued no statement after its two-day meeting and investors will have to wait nearly two weeks to know if any members of the MPC voted in favor of raising rates for the first time in more than three years.
Economists polled by Reuters predicted the first split on the MPC would take place at the August meeting.
With Britain's economy set to grow by more than 3 percent this year, the BoE is widely expected to be the first central bank in a major developed economy to raise rates.
Markets expect a first hike to come either late this year or early in 2015.
The speculation has pushed up sterling by more than 10 percent against a basket of currencies in the 12 months to early July, although it has fallen back a bit since then.
Some MPC members have said the time is coming to ease off on stimulus after unemployment tumbled to 6.5 percent in the three months to May from 7.8 percent a year earlier.
But others on the MPC point to very slow growth in wages as a sign that the recovery in the labor market has further to run before it starts to push up inflation, which was below target at 1.9 percent in June.
The weakness in earnings growth has raised concerns that higher debt servicing costs following a BoE rate hike could knock Britain's economic recovery off course.
A poll published on Wednesday showed mortgage holders were already cutting back on spending in anticipation of an interest rate rise. One in six people said a hike would have a very negative effect on their personal finances.
The BoE is expected to lower its forecasts for wage growth when it produces quarterly economic projections next week.
Charles Goodhart, a former MPC member, said uncertainty about how much more unemployment can fall without pressuring prices meant the BoE should hold its fire for now.
"When you're in uncharted waters, to use that horrible cliche, probably the best thing to do is not pretend you actually know what the chart says," he said, speaking at a policy discussion organized by Fathom Consulting on Tuesday.
Signs that Britain's economy may have lost some of its momentum may also reduce the likelihood of a rate hike as soon as this year. Growth in the country's massive services sector remains strong but manufacturing stumbled in May and June.
Other risks to Britain's recovery include a worsening of tensions in Ukraine which could hurt demand in Europe, and the shock if Scotland votes to leave the United Kingdom in a referendum on Sept. 18. (Additional reporting by Tess Little; Editing by Catherine Evans)