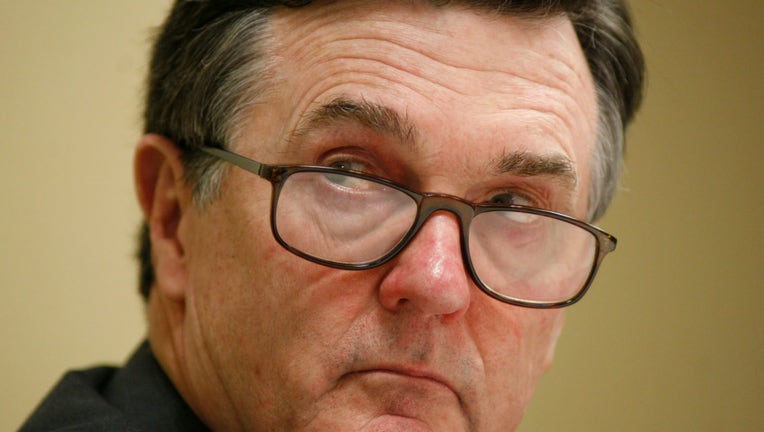 Federal Reserve Bank of Atlanta President Dennis Lockhart will step down from his position in February, his bank said Tuesday.
The Atlanta Fed said Mr. Lockhart, president of the bank since 2007, is leaving to "pursue interests in public policy, civic work and private business." Mr. Lockhart, 69 years old, was facing mandatory retirement according to central bank rules.
Mr. Lockhart isn't an economist by training, having worked as an international banker and academic before leading the Atlanta Fed. But over his tenure he became a voice to listen to on monetary policy issues, with many considering his comments on the economy and interest-rate policy as a reflection of the consensus view of his central bank colleagues.
The chairman of the board overseeing the Atlanta Fed, Southern Co. President and Chief Executive of Thomas Fanning, said in a statement that Mr. Lockhart "promoted better understanding of monetary policy's role in the economy through extensive interaction with business and community leaders, who in turn have provided him with valuable information on what is happening in the economy and the financial system."
There isn't a timetable yet for selecting a new president ahead of Mr. Lockhart's Feb. 28 exit, the bank said in its press release. A search committee comprised of board members who aren't from financial institutions regulated by the Fed will, according to the bank, "conduct a nationwide search, seeking a diverse slate of candidates to replace Lockhart." Executive search firm Spencer Stuart will help with the effort.
The process to select regional Fed bank leaders has become controversial over the past few years. Critics have blasted the process as overly secretive and not open to public input for a job that has influence over how the economy performs. Criticism also has been directed at the fact that the last three regional Fed bank presidents hired had worked at Goldman Sachs.
The Fed also has been criticized for the makeup of its regional bank leadership. Only two of the 12 regional Fed banks are helmed by women, and all of the institutions are led by whites except for Minneapolis.
The Atlanta Fed said that on Oct. 6 it will hold a webcast explaining the search process for a new president. If no replacement has been found by the time Mr. Lockhart leaves, bank First Vice President Marie Gooding would hold the job on an interim basis.
By Michael S. Derby