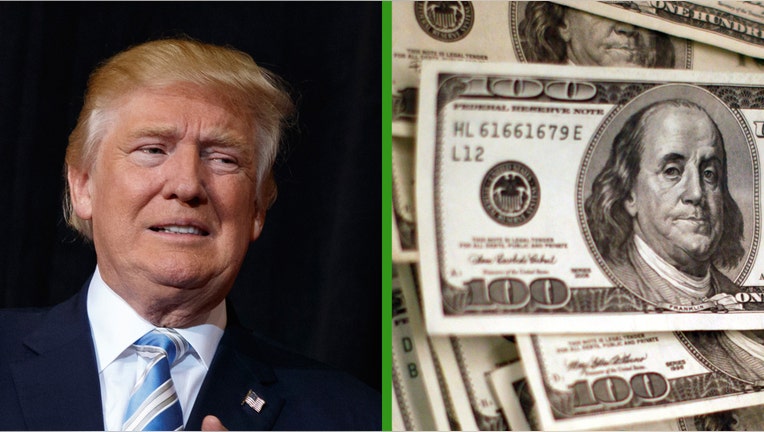 The greenback has cemented its status as an asylum currency.  Hovering near a 14-year high, it has seen the biggest post-election ascent since 1988 following Trump's White House win.  More simply, the United States has become the primo refuge for investors looking to preserve and grow their capital. However, the dollar's strength can be a doubled-edged sword.
"The strong dollar is a reflection of a good economy but not necessarily good for the economy," said Mark Zandi, chief economist, Moody 's Analytics during an interview with FOXBusiness.com.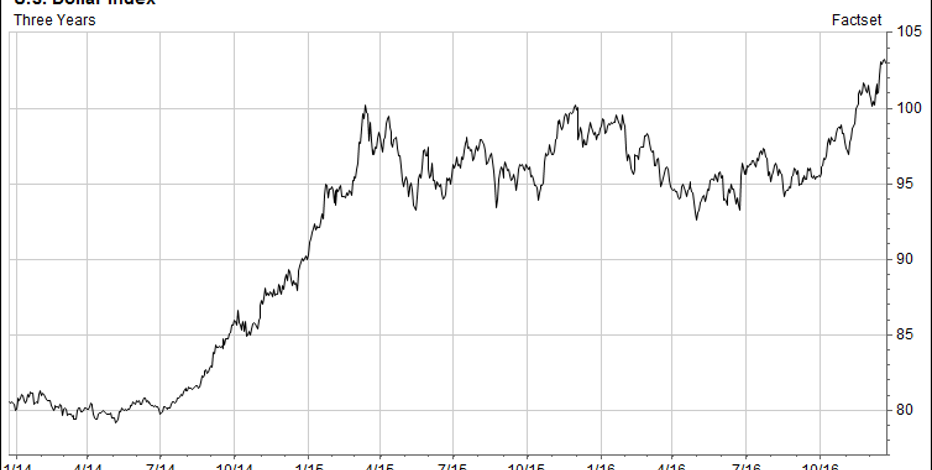 While Trump's influence on the dollar's surge is impressive, the dollar was doing fine beforehand. It gained over 9% in 2015 and is currently on pace for the fourth consecutive yearly gain, nearly 5%, as tracked by our partners at the WSJ Market Data Group.
At the same time, U.S economic growth has and continues to struggle, averaging around just 2% from 2015 to date, as tracked by Federal Reserve Bank of St. Louis.  "That [dollar strength] did a lot of damage, it is the biggest weight on growth," notes Zandi when looking back to 2014-2015.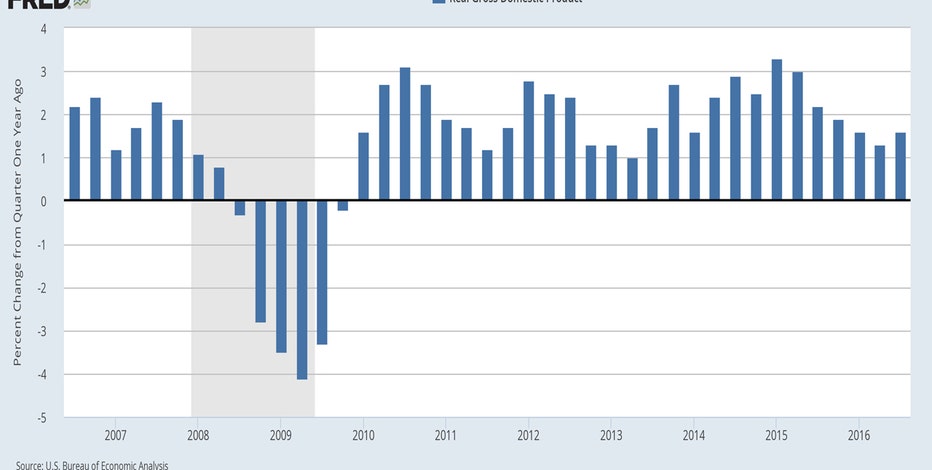 That was then and this is now. President-elect Trump is promising to boost U.S. economic growth to the 4% level while creating jobs. His advisors think the right policies, especially with taxes, can make that happen.
More From FOXBusiness.com...
Steve Moore, who advises Trump on economic and tax policies, tells FOXBusiness.com, "To invest in the U.S. you need U.S. dollars," adding "The stronger dollar signals there is optimism about future economic policies." Moore is also a Distinguished Visiting Fellow, Project for Economic Growth, at the Heritage Foundation and a FOX contributor.
While specific policies and the timing of those remain fluid, Moore and others share the view that the greenback's headwinds can be balanced out. For example, cutting corporate tax rates, which Trump is planning to do, should incentivize American businesses to expand in the U.S. vs. overseas and potentially bring back trillions in cash sitting in off-shore accounts. Those cuts could potentially come during the president's first 100 days.
Still the dollar's rapid surge over the past few weeks has sparked a debate among business leaders. "People fail to realize that U.S.exports as a percentage of GDP are at the lower end of all developed countries," said Robert Wolf, CEO of 32 Advisors during an interview with FOXBusiness.com. Wolf, who served globally as President of the UBS Investment Bank, is also a current member of President Obama's Export Council. "With the dollar at a 14-year high there will be an impact which may be good or bad, too soon to tell now but I am definitely nervous" he adds.
Like Trump himself, his economic and trade policies will be put to the test in the current U.S. and global economic climate.  "The irony is that the rising dollar makes it more difficult for him to achieve the goal of lots more manufacturing jobs" said Zandi.
But perhaps not insurmountable.
Suzanne O'Halloran is Managing Editor of FOXBusiness.com and a graduate of Boston College. Follow her on @suzohalloran.