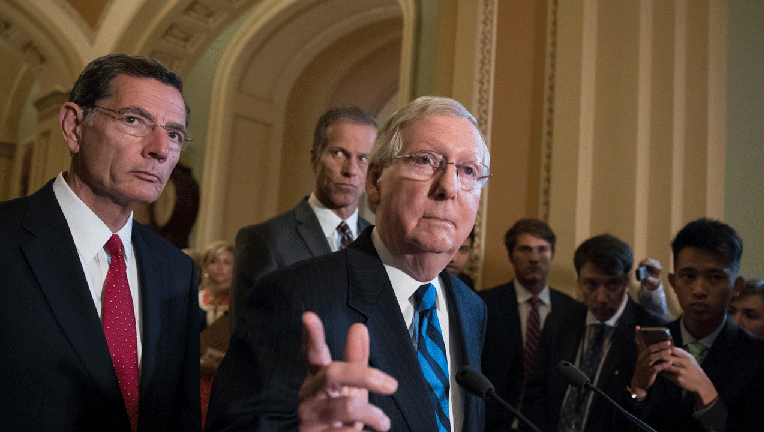 Lawmakers will seek to quell instability in the insurance marketplace after the GOP's revised effort to repeal and replace the Affordable Care Act hit a severe setback Monday night, the chair of the Senate Health Committee announce Tuesday.
Sen. Lamar Alexander (R-Tenn.), chair of the Senate Health Committee, said Tuesday he will set up hearings in the coming weeks to discuss the conditions in the insurance market. Volatility in this area has grown substantially as many of the nation's largest insurers, including Aetna (NYSE:AET) and Humana (NYSE:HUM), have committed to pulling out of the ObamaCare marketplace altogether next year, due to the damaging costs of participation and growing policy uncertainty.
If Republicans fail to repeal the health care law soon, Senate Finance Committee Chair Orrin Hatch (R-Utah) warned the government could be forced to bail out insurance companies.
"Among other things, it means a congressional bailout of failing insurance markets, probably before the end of 2017," Hatch said in a statement Tuesday. "Frankly, that ship may have sailed on that one after last night's developments. We're probably looking at an insurance bailout one way or another."
Even though the GOP's repeal and replacement bill, which proposed allocating billions of dollars to the insurance markets for the exact purpose of decreasing instability, failed to garner enough intraparty support to pass, there are still ways the administration can act to change the current health care environment. The White House can curb premium increases and free up attractive alternatives to the ObamaCare plan using executive action or regulatory measures.
After two additional GOP senators said they wouldn't support Senate Majority Leader Mitch McConnell's (R-Ky.) revised health care bill Monday night – sounding its death knell – McConnell said the chamber would move on to a repeal first, replace later strategy. However, multiple GOP senators have come out in opposition to that measure as well, indicating it would not have enough backing for approval.