Apple supplier Foxconn invests $10B in Wisconsin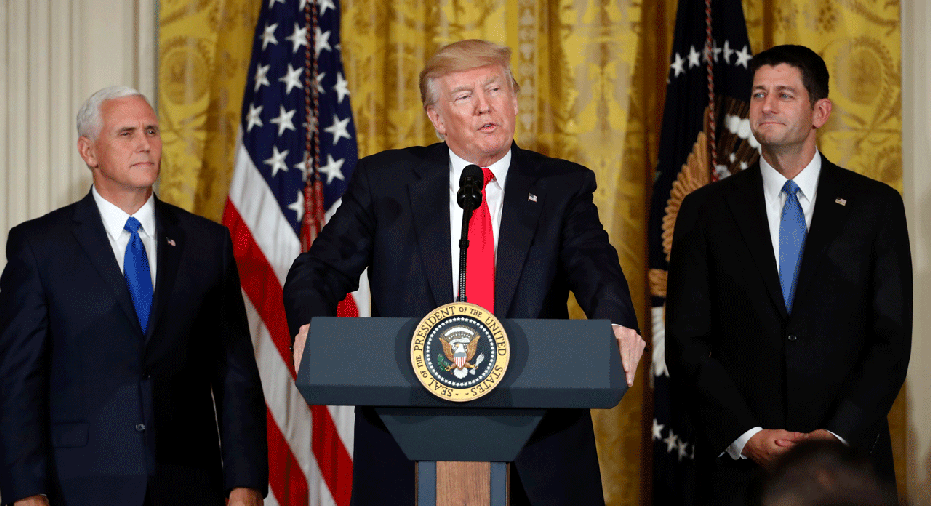 Apple (NASDAQ:AAPL) supplier Foxconn, which flirted with multiple states in its bid to build its first manufacturing plant in the United States, will construct a new hub in Wisconsin, the company's founder Terry Gou announced Wednesday.
"TV was invented in America, yet [America] doesn't have a single LCD [factory] … we are going to change that: It starts today with this investment in Wisconsin," Gou said at the White House.
Foxconn will make an initial investment of $10 billion to create its new manufacturing facility in the U.S. The project could generate as many as 13,000 direct jobs, according to Gov. Scott Walker (R-Wis.), and the starting salary for those positions will be $53,000 plus benefits. The Foxconn plant could also potentially create 22,000 indirect positions within Wisconsin. President Donald Trump said the company is still in negotiations to build a larger facility over the coming years and called Foxconn's announcement "an investment in the American worker."
"Chairman Gou put his faith and confidence in the future of the American economy," Trump said Wednesday. "Foxconn has the potential to create more manufacturing jobs than we've seen in many, many decades."
The Taiwanese manufacturing giant, which plays a critical role in producing iPhones and other electronic devices, will produce LCD panels at its pending 20 million square foot Wisconsin plant.
The White House said the deal was the result of many discussions that involved the Office of American Innovation, which is led by President Trump's senior adviser – and son-in-law – Jared Kushner.
Other states that Foxconn had been eyeing as a home-base for its new plant include Illinois, Michigan, Pennsylvania and Indiana.
Trump hinted at the Foxconn deal during a speech in Wisconsin last month. He had been visiting the state to promote apprenticeship programs and said there had been negotiations with an electronics manufacturer, who he believed was "going to give the governor [Walker] a very happy surprise very soon."
Senior White House officials said Wednesday it was Trump's economic agenda, including deregulation and tax reform, that ultimately led Foxconn to feel confident about making such a big investment in the United States.
"Because of you [President Trump], we are also committed to creating great jobs for the American people," Gou said Wednesday.
However, a 2013 promise Foxconn made to build a $30 million factory in Pennsylvania never came to fruition, according to Reuters. The company does have another small operation in the state.