AOC rails against TikTok ban in first video to Chinese-owned platform posing possible national security threat
AOC says in first TikTok a ban 'just doesn't feel right to me,' downplays national security concerns
Rep. Alexandria Ocasio-Cortez, D-N.Y., voiced support for TikTok in her first video shared to the Chinese-owned platform following major national security concerns raised during a House hearing last week. 
"This is not only my first TikTok, but this is my first TikTok about TikTok. Now, this week, the CEO of TikTok came and testified before Congress as there is growing rumblings and discussion over a nationwide ban on the app. Do I believe TikTok should be banned? No," Ocasio-Cortez, using the handle @aocinthehouse, said in the video which has garnered more than 2.9 million views as of Sunday. 
In reaction to the video, an unnamed senior member of New York's congressional delegation reportedly told the New York Post, "AOC clearly stands for 'Ambassador of China.'"
TIKTOK CEO TORCHED OVER THREAT VIDEO TARGETING CONGRESSWOMAN CHAIR OF FIRST HOUSE HEARING POSTED 41 DAYS AGO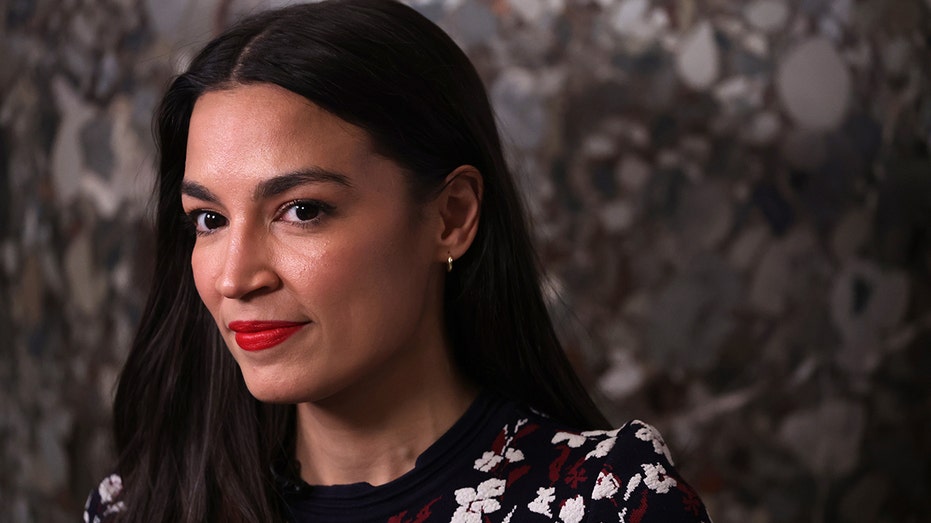 During the closely-watched House Energy and Commerce Committee hearing Thursday, TikTok CEO Shou Zi Chew was challenged by U.S. lawmakers for allegedly downplaying the platform and its parent company ByteDance's ties to the Chinese Communist Party, as well as risks the algorithm poses for American children. 
Despite members of Congress voicing bipartisan doubts about the platform's ability to safeguard Americans' privacy, Chew touted how the Texas Project purportedly will eventually safely store U.S. user data on American soil. Lawmakers also pointed out how the Department of Justice is investigating ByteDance for allegedly surveilling American journalists, and FBI Director Chris Wray voiced national security concerns over TikTok's ability to drive narratives and divide the American people at a separate hearing earlier this month. 
"Why should TikTok not be banned? First of all, I think it is important to discuss how unprecedented of a move this would be," Ocasio-Cortez argued in her first TikTok shared Saturday. "The United States has never before banned a social media company from existence, from operating in our borders, and this is an app that has over 150 million Americans on it."
HOUSE ENERGY CHAIR RODGERS ASSAILS TIKTOK CEO: 'WE DO NOT TRUST TIKTOK WILL EVERY EMBRACE AMERICAN VALUES'
"Some of the arguments about banning TikTok have come with respect to discussions around Chinese surveillance and utilization of data that is tracked and the enormous amount of tracking on U.S. citizens and data that is harvested by TikTok. And they say because of this egregious amount of data harvesting, we should ban this app," the Democratic socialist congresswoman said. "However, that doesn't really address the core of the issue which is the fact that major social media companies are allowed to collect troves of deeply personal data about you that you don't know about without any really significant regulation whatsoever." 
Ocasio-Cortez argued the matter was more of a policy issue, noting how the United States "is one of the only developed nations in the world that has no significant data or privacy protection laws on the books." 
CLICK HERE TO READ MORE ON FOX BUSINESS
"And usually when the United States is proposing a very major move that has something to do with significant risk to national security, one of the first things that happens is that Congress receives a classified briefing," she said, downplaying the voiced risks. "And I can tell you that Congress has not received a classified briefing around the allegations of national security risks regarding TikTok. So why would we be proposing a ban regarding such a significant issue without being clued in on this at all? It just doesn't feel right to me."