TikTok CEO to tell Congress that Chinese owned app now has 150M active users in the United States: report
TikTok CEO Shou Zi Chew to testify before the House Energy and Commerce Committee Thursday
TikTok CEO Shou Zi Chew is reportedly set to testify before Congress this week that the Chinese-owned social media platform now has 150 million active users in the United States. 
Chew is expected to testify under oath before the House Energy and Commerce Committee Thursday that the number of people in the U.S. regularly using TikTok has increased by 50% from the 100 million figure previously disclosed, NBC News reported, citing a senior Democratic strategist advising TikTok. 
The strategist reportedly said the new 150 million figure Chew plans to unveil Thursday does not include children under the age of 13. Of the 150 million, however, about 12 million – or 8% – are under the age of 18, though it is unclear how many from that group will be of voting age by 2024. Currently, that means 138 million TikTok users in the U.S. are voting age. The average age of a regular TikTok user is under 31. 
In his first appearance before Congress, Chew will face a grilling from lawmakers concerned about the extent to which American's privacy is jeopardized and that their data is manipulated by ByteDance-owned TikTok's relationship with China as well as the impact of the platform's algorithm on children.  
FBI DIRECTOR CHRIS WRAY TESTIFIES CHINESE-OWNED TIKTOK HAS POWER TO 'DRIVE NARRATIVES, DIVIDE AMERICANS'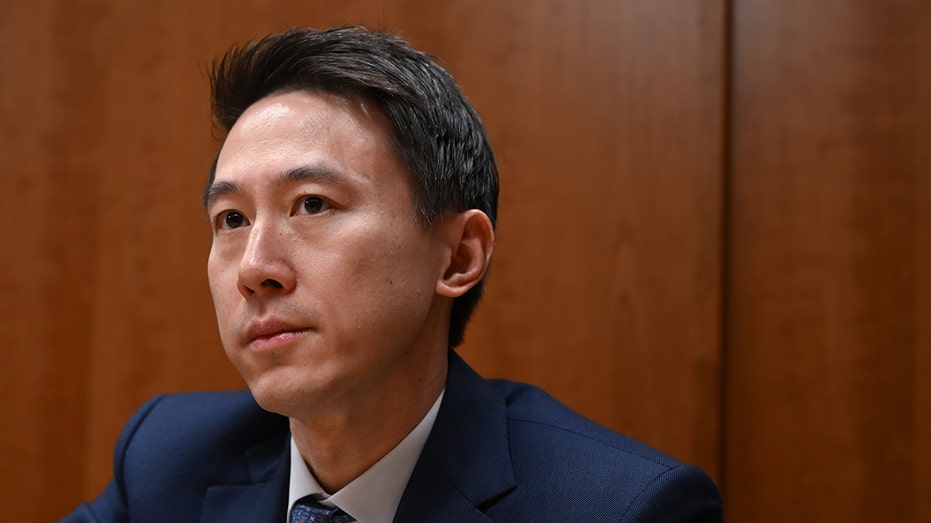 Republican and Democrat lawmakers, and even the president, have increasingly condemned TikTok as a threat to national security and a propaganda tool for the Chinese Communist Party. FBI Director Chris Wray recently testified before Senate and House intelligence committees on the Chinese app's power to "drive narratives" and "divide Americans against each other." 
In an interview last week, Chew told The Wall Street Journal that the Biden administration's demand that TikTok's Chinese owners sell their stakes and divest in the company or face a possible ban would not address the national security issue or impose new restrictions on data flows or access. TikTok has vowed to spend $1.5 billion on a program that involves hiring an American partner, Oracle Corp., to store U.S. user data to safeguard such information from the clutches of the Chinese government.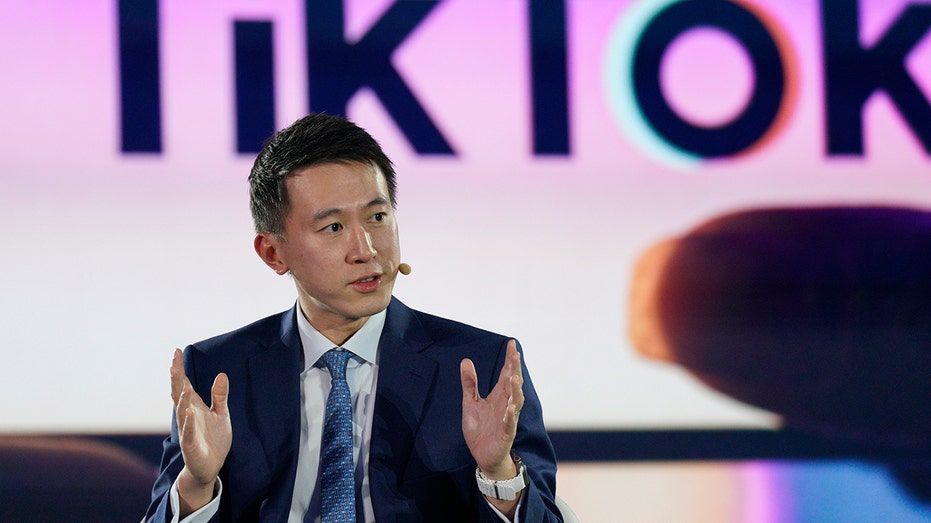 In its own defense ahead of Thursday's hearing, TikTok has arranged for a group of its creators to descend on Washington, D.C., to lobby lawmakers at the Capitol, The Information first reported. The group, which includes small business owners, entertainers and activists plans to hold a press conference before Chew's testimony to speak to TikTok's positive influence and how a ban would impact their livelihoods and ability to educate the next generation. 
Representing the nuanced nature of the issue, the White House's backing of a bipartisan bill that would give the federal government authority to restrict or ban foreign-produced technology including TikTok is juxtaposed with President Biden's recent appearance in a video shared by Irish singer Niall Horan on TikTok from the White House Friday in honor of St. Patrick's Day. 
In the past, the White House has also turned to TikTok creators in attempts to reach younger audiences on the Biden administration's initiatives on issues including the Inflation Reduction Act, Ukraine and the midterm elections. 
A recent Quinnipiac Poll published March 15 showed nearly half of Americans, or 49%, support a national ban on TikTok. However, for Americans from ages 18 to 34, that support dwindled to just 33% supporting a ban, while 69% opposed pulling the plug on the Chinese-owned app. 
GET FOX BUSINESS ON THE GO BY CLICKING HERE
The Department of Justice is reportedly investigating TikTok's parent company, ByteDance, on allegations it has been collecting data and conducting surveillance on American journalists. 
Former President Trump's effort to ban TikTok was blocked in court in 2020.