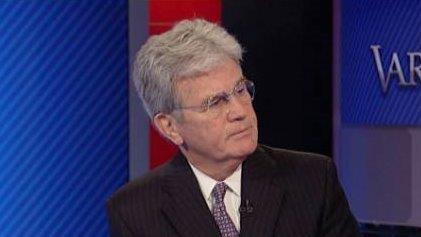 Former Oklahoma Senator Dr. Tom Coburn credits the U.S. health care system for twice surviving stage four cancer.
"If you go and find best practices and excellence you get great outcomes. What we need to do is make that available for everyone and we can do that," he told FOX Business' Stuart Varney.
Coburn said "good doctoring, good health care system in America" is why he was able to battle the recurrence of prostate cancer and blamed the lack of "real markets" as the only problem with the health care system in the country.
In late 2014, Coburn announced his retirement from the U.S. Senate two years before his term was scheduled to end following his cancer diagnosis.