Administration Opens Next Round in Emissions Fight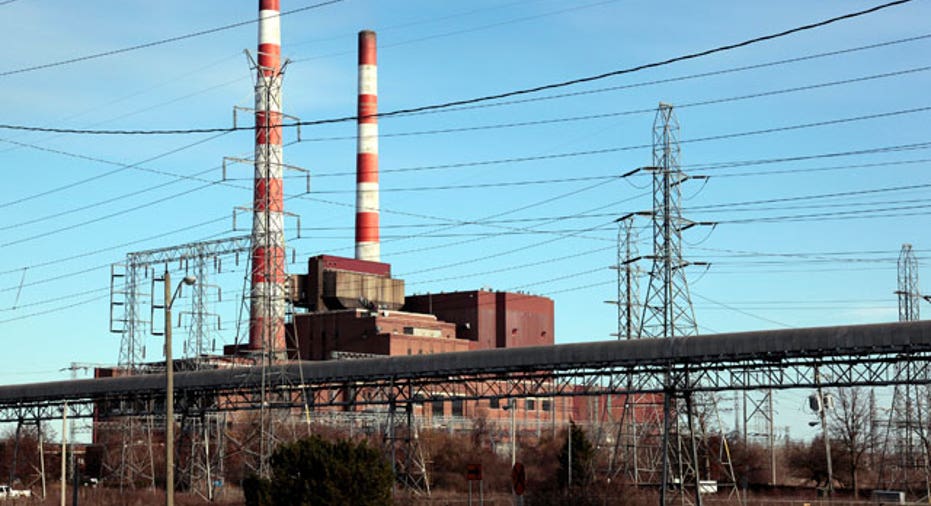 With cap and trade facing seemingly impossible political odds in this upcoming Congress, the Obama Administration announced Thursday a new set of emission standards for power plants and refineries.
"This is not a cap program," said Gina McCarthy, the Environmental Protection Agency's assistant administrator for air and radiation. "It's basically looking at a sector, identifying what that sector can achieve using cost-effective technologies, and setting an emission standard that would then apply to the individual facilities within that sector."
"This is the kind of announcement you give at the end of the year," said Kevin Book, an analyst with ClearView Energy Partners. "It's onerous. It's got all sorts of political and economic consequences and in all likelihood with sugarplums and Christmas trees dominating the public perception."
In its rollout, the government pledged to "set a modest pace for greenhouse gas standards." Congressional opponents, namely House Republicans, are vowing to try to thwart the EPA's effort by failing to fund the initiative in the next federal spending bill.
"We will not allow the administration to regulate what they have been unable to legislate," said Rep. Fred Upton (R-Mich.),the incoming Chairman of the House Energy and Commerce Committee, in a statement. "This Christmas surprise is nothing short of a backdoor attempt to implement their failed job-killing cap-and-trade scheme."
Scott Segal, an attorney who represents both utilities and refineries, says the EPA's timetable is "unrealistic." The industry is unhappy with the EPA process. Segal said it, "undermines the credibility of EPA's assessment of what can actually be expected of current technology."
The EPA has determined that greenhouse gases endanger public health and that the Clean Air Act gives the agency the authority to regulate those gasses. This latest initiative will target the energy plants and oil refineries that emit 40% of U.S. greenhouse gases, McCarthy said.
The agency released few details about the stringency of the upcoming regulations. The EPA said it would propose its new standards for power plants by July and for refineries by next December.
In less than two weeks, the EPA will begin regulating new and upgraded industrial plants. The agency relies on states to enforce many of these regulations and one in particular is refusing to implement many of them, claiming the government's efforts are unconstitutional.
"The EPA declares war on Texas, specifically, air war, over the ability to grant air permits for stationary sources of greenhouse gasses," said Book. "EPA is taking over because Texas isn't playing ball."
The EPA has announced the federal government will issue some of the greenhouse gas permits for Texas since Governor Rick Perry refuses to participate, arguing these rules hurt his state's economy.
"All that we are trying to do is ensure that Texas businesses that are applying for a Clean Air Act permit can get one and have somebody to apply to," said McCarthy.  "And the issue that we had in Texas is, I hope, resolving itself, at least on a temporary basis."