Retirement plan balances decreased by nearly 25% in 2022
Hardship withdrawals mount in 2022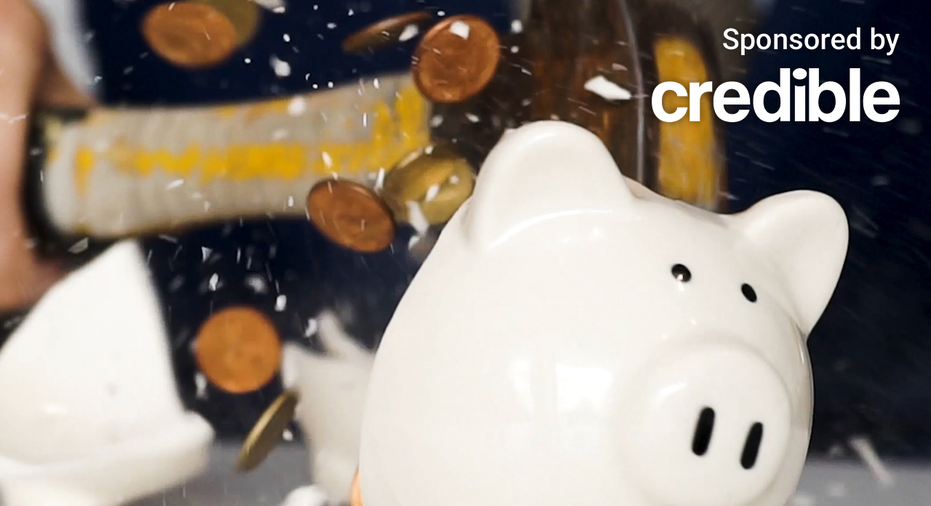 Even though retirement account balances on average increased in the last quarter of 2022 from the previous one, Americans' nest eggs saw significant drops year-over-year, according to the latest analysis by Fidelity Investments. 
The average individual retirement account (IRA) balance fell to $104,000 in Q4 2022 from $135,600 in Q4 2021, the report said. And the average 401(k) balance dipped to $103,900 from $130,700. The average 403(b) balance decreased to $92,683 from $115,100. 
However, savings rates have seen little change quarter-over-quarter. The total 401(k) savings rate in the fourth quarter, which includes employer contributions, was 13.7%. The rate in the previous quarter was 13.8%. Fidelity's recommended contribution rate is 15%. 
"Despite these concerns around economic uncertainty, retirement savers have their eye on the prize and are continuing to invest in their future," Fidelity said in its report. 
But economic turmoil may still prevent many Americans from maximizing their retirement savings. The majority of workers (74%) recognize the impact of the cost of living and rising inflation as the No. 1 cause of stress in their lives, according to Fidelity's research. 
If you're struggling in today's economy, you can consider paying down high-interest debt with a personal loan at a lower interest rate, which can help you lower your monthly payments. Visit Credible to compare options without affecting your credit score. 
CREDIT CARD DEBT INCREASED TO RECORD $931 BILLION: HERE'S HOW TO PAY DEBT QUICKLY
Retirement plans saw a record amount of hardship withdrawals in 2022 
To make ends meet, many Americans tapped into their 401(k) plans last year. In fact, a record number of 401(k) plan participants (2.8%) took hardship withdrawals, up from 2.1% the year before, according to research by Vanguard. Hardship withdrawals are allowed by plan sponsors to meet "an immediate and heavy financial need," based on IRS rules. 
But taking hardship withdrawals can come with consequences. Generally, participants who withdraw money from a traditional 401(k) or IRA before reaching age 59.5 would face a 10% penalty tax. They'd also owe regular income tax on the withdrawal. And the amount withdrawn would not benefit from compound interest.
"The recent increase in households drawing on their employer-sponsored retirement accounts, however, could be a sign of some deterioration in the financial health of the U.S. consumer," Fiona Greig, Vanguard global head of investor research and policy, said in a statement.
Economic concerns have been on top of Americans' minds, studies show. 
"The economy was a worry due to the volatility of macroeconomic forces like inflation and recession, and the resulting impacts on the stock markets and investment performance," retirement plan provider Ubiquity said in its 2023 State of the Industry Survey.
Here were the top concerns about the economy, based on the Ubiquity survey. 
Inflation: 54.8%
Recession: 50.2%
Poor investment returns: 48.7%
If you're struggling in today's economy, you can consider paying off high-interest debt with a personal loan at a lower interest rate. Visit Credible to speak with a personal loan expert and get your questions answered. 
INFLATION HAS COOLED, BUT RECESSION FEARS REMAIN: FIRST NATIONAL BANK OF OMAHA
Retirees lost 10% of their savings amid high inflation
Economic turmoil in 2022 took a toll on the nest eggs of retirees, according to a survey by Clever Real Estate. The average American retiree has $170,726 saved for retirement or 10% less than the $191,659 they had at the opening of 2022, Clever said in its report. A majority of respondents (83%) said inflation impacted their retirement savings. 
"The consequences are clear," Clever said in its survey report. "The latest Census data puts the share of U.S. seniors living in poverty at a 20-year high, and the economic turmoil of 2022 threatens to raise the number even higher."
To make ends meet, some seniors are making major sacrifices. 
About 18% of retirees said they've skipped meals, and 24% said they have skipped medical treatment or appointments to maintain their savings, the survey said. And only one in eight American retirees (12%) have at least the recommended $555,000 in savings.
But these trends may reverse. Average 401(k), IRA and 403(b) balances increased in the fourth quarter from the third one, Fidelity said. The average 401(k) balance increased to $103,900, up 7% from Q3 and up 34% from ten years ago. 
If high-interest debt is getting in the way of your retirement savings, you can consider using a personal loan at a lower interest rate to pay it off. Visit Credible to get your personalized rate within minutes, without affecting your credit score.
SECURE 2.0 ACT: REQUIRED MINIMUM DISTRIBUTION AGE INCREASES FOR IRAS
Have a finance-related question, but don't know who to ask? Email The Credible Money Expert at moneyexpert@credible.com and your question might be answered by Credible in our Money Expert column.