Inflation has cooled, but recession fears remain: First National Bank of Omaha
Americans expressed concern about high inflation and a possible recession in 2023, surveys reported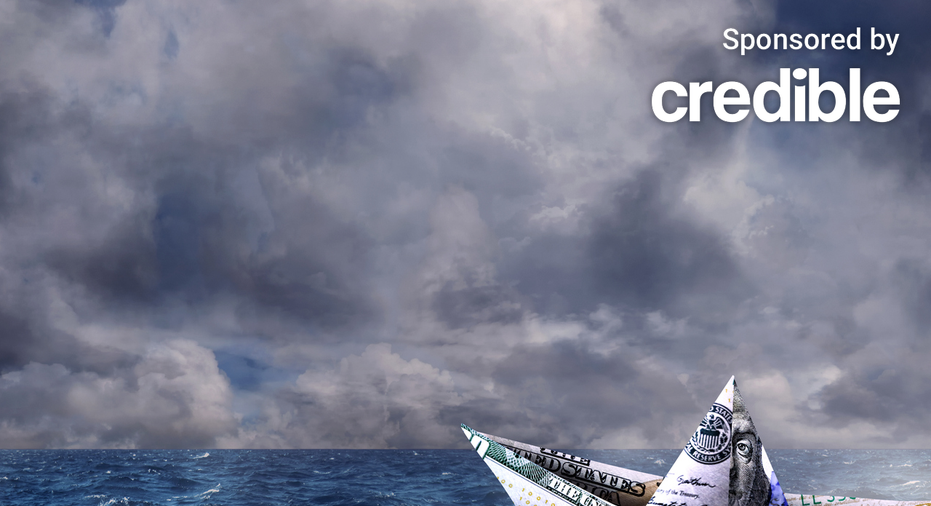 Inflation has been slowing down but it may still stress the wallets of many Americans in 2023 as fears of a recession loom, according to reports. 
"We believe inflation peaked in 2022 at its highest level in four decades and expect further deceleration throughout the year," First National Bank of Omaha (FNBO) said in its 2023 Outlook report. 
The Consumer Price Index (CPI), a measure of inflation, rose 6.5% year-over-year in December. That's a slowdown from the 7.1% increase in November. Though inflation is still not far from its June peak of 9.1%, it has been decreasing overall since July. 
The Federal Reserve is aiming for an inflation level of 2% or less. FNBO forecasted inflation would drop below 5% based on various factors such as an increasing supply of goods, a drop in housing prices, a rise in unemployment and declines in overall demand caused by the Fed's monetary policy. 
But some of these indicators may also point to a possible recession, FNBO noted.
"Economic downturn is likely in the U.S. as most economic indicators currently point to a deceleration at the minimum and/or probable contraction," FNBO said in its report. "Aggressive Fed monetary tightening and higher interest rates may negatively impact economic growth."
If you're struggling in the current economy, you could consider paying down high-interest debt with a personal loan at a lower interest rate. Visit Credible to get your personalized interest rate without affecting your credit score.
RECESSION IS EXPECTED IN Q1 2023: BANK OF AMERICA   
Consumers still worry about high inflation, recession
Even though inflation has been cooling for the past few months, many Americans have still been feeling its strain on their finances, according to reports. 
More than half or 52% of Americans said inflation has impacted them "a lot," according to a November poll by YouGovAmerica and The Economist. And most Americans (62%) expected the cost of goods would continue to rise in 2023, according to a separate survey by the real-estate data company Clever. Plus, 68% of Americans believed a recession was imminent and 53% believed the country was already in one, according to the Clever survey published in October. 
To cover higher expenses, many Americans have turned to credit. Total credit card balances increased by $38 billion between the second and third quarters of 2022, indicating a 15% year-over-year increase, according to a Federal Reserve Bank of New York report. Meanwhile, credit card delinquencies are expected to reach levels not seen since 2010, according to a 2023 Consumer Credit Forecast by TransUnion.
"Consumers are increasingly struggling to navigate the ongoing effects from the spike in prices last year by drawing on credit and savings," Morning Consult's Chief Economist John Leer said in a statement. "With consumer demand likely to continue its downward trajectory, business investment is also likely to slow in the coming quarters, increasing the probability of a recession this year."
If you're having trouble with high-interest debt, you could consider paying it off with a personal loan at a lower interest rate. Visit Credible to compare options from multiple lenders at once, without affecting your credit score. 
NEW YEAR'S FINANCIAL RESOLUTIONS: AMERICANS LOOK TO BOOST EMERGENCY FUNDS IN 2023
MANY AMERICANS BELIEVE INFLATION WILL GET WORSE IN 2023
Will fears of an economic downturn ease? 
Many Americans believe the country is in a recession or heading into one. But there are some positive economic factors. Gross domestic product (GDP) increased by 2.9% annualized in the fourth quarter of 2022, according to the first advance estimate released by the Bureau of Economic Analysis (BEA). That marks growth from the third quarter when GDP rose 3.2% annually, the BEA reported in December.
In addition, disposable personal income rose by $297 billion or 6.5% in the fourth quarter, compared to an increase of $242.4 billion or 5.4% in the third quarter, the BEA reported. Plus, personal savings reached $552.9 billion in the fourth quarter, compared to $507.7 billion in the third quarter.
"The big picture view of economic growth in the fourth quarter is a positive one," Curt Long, NAFCU chief economist and vice president of research, said in a statement. "Much of that growth was concentrated in inventory build, which is unlikely to grow at a similar pace in 2023. Nevertheless, with resilient consumer spending, low unemployment claims and receding inflation, some of the clouds that were forming over the economy several months ago are beginning to clear." 
If you're seeking to pay off high-interest debt, you could consider paying it off with a personal loan at a lower interest rate. Visit Credible to speak with a personal loan expert to see if this option is right for you. 
SOCIAL SECURITY BENEFITS COULD NOT KEEP UP WITH INFLATION IN 2022: THE SENIOR CITIZENS LEAGUE
Have a finance-related question, but don't know who to ask? Email The Credible Money Expert at moneyexpert@credible.com and your question might be answered by Credible in our Money Expert column.